Oklahoma! ***** (1955, Gordon MacRae, Shirley Jones, Gloria Grahame, Rod Steiger, Gene Nelson) – Classic Movie Review 207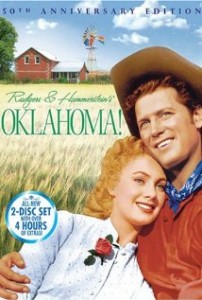 Director Fred Zinnemann's 1955 evergreen classic musical is the absolutely glorious, definitive movie of the 1943 Richard Rodgers and Oscar Hammerstein II hit show, imaginatively filmed by cinematographer Robert Surtees in Todd-AO widescreen and Technicolor with the prettiest of visuals. It won Oscars for best scoring of a musical and best sound recording.
It's very definitely a cinematic experience but, without being at all stage bound, it remains attractively artificial looking and is at pains to acknowledge its theatre roots. It made a big virtue of its main selling point, rare for a filmed stage show, of being complete with every scene and song as shown on Broadway. It's a tricky route to go, and hard to pull off, but Zinnemann does it beautifully.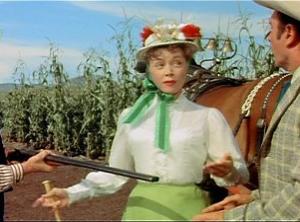 Gordon MacRae and Shirley Jones are cute, bouncy and highly tuneful as hero and heroine Curly and Laurey, and Rod Steiger's excellently menacing as the show's bad guy, evil ranch hand Jud Fry. Gloria Grahame as Ado Annie ('I'm Just a Girl Who Can't Say No'), James Whitmore as her father Mr Carnes, Charlotte Greenwood as Aunt Eller, Eddie Albert as travelling salesman Ali Hakim are all wonderfully engaging in character support.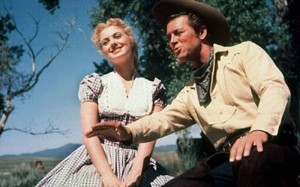 It's Oklahoma around 1900. Laurey tries to make her cowboy sweetheart Curly jealous by accepting a date with Jud for the box social, while Gertie (Barbara Lawrence) tries to steal Curly away from Laurey. Mr Carnes, wants his daughter Annie to have a shotgun wedding to Ali Hakim instead of marrying her cowboy sweetheart Will (Gene Nelson).

Choreographer Agnes DeMille's dances are entrancing (James Mitchell is the Curly dancer and Bambi Linn the Laurey dancer in the dream) and Robert Surtees's gorgeous widescreen cinematography often catches the breath.
The vintage numbers ('Oklahoma', 'Oh What a Beautiful Morning', 'People Will Say We're In Love', 'The Surrey with the Fringe on Top') still work their old magic and lift the spirits.
The two stars reunited for Carousel in 1956.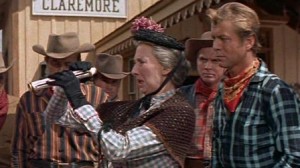 Whitmore plays Grahame's father though he is only two years older.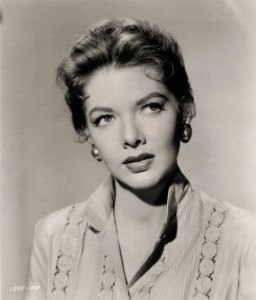 Barbara Lawrence, who plays Gertie Cummings in Oklahoma!, died on on 13 November 2013, aged 83. She also starred in The Street with No Name (1948), A Letter to Three Wives (1949) and the 1957 sci-fi Kronos.
The original Broadway production opened at the St James Theatre in New York City on May 31 1943 and ran for 2,212 performances, then a record for a musical.
The show was successfully revived by director Trevor Nunn Britain's National Theatre in 1998 with Hugh Jackman and was filmed in 1999.
http://derekwinnert.com/oklahoma-1999-hugh-jackman-josefina-gabrielle-maureen-lipman-shuler-hensley-classic-movie-review-2191/
© Derek Winnert 2013 Classic Movie Review 207
Check out more reviews on http://derekwinnert.com/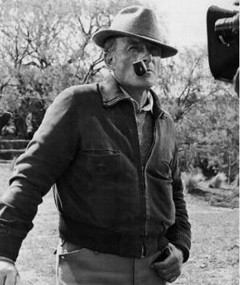 Director Fred Zinnemann