Ocean's Eleven **** (1960, Frank Sinatra, Dean Martin, Sammy Davis Jr, Angie Dickinson, Patrice Wymore, Peter Lawford, Joey Bishop, Richard Conte, Cesar Romero, Shirley MacLaine, George Raft, Red Skelton) – Classic Movie Review 149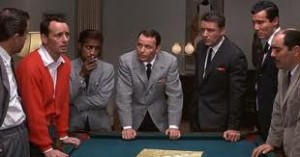 The original 1960 Ocean's Eleven is a very relaxed and agreeable comedy-crime caper with style to spare. Admittedly, at 127 minutes, it's over long, too slackly paced, and the thin, fantasy thriller plot takes a long time to kick in. But there is a lot of high-spirited energy and boyish silliness on screen to put it across, with the Rat Pack on jolly, exuberant form. Indeed, Ocean's Eleven is the first and best of the Rat Pack movies.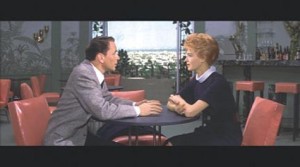 Frank Sinatra's Danny Ocean leads 11 members of his old group of World War Two buddies from the US 82nd Airborne Division in a plot to pull off heists at five Las Vegas casinos at the same time. Memorably, the old buddies are played by members of his famous 'Rat Pack', including Dean Martin as Sam Harmon, Sammy Davis Jnr as Josh Howard, Peter Lawford as Jimmy Foster, Joey Bishop as 'Mushy' O'Connors and Richard Conte.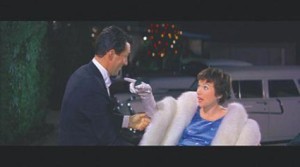 Duke Santos (Cesar Romero), about to marry Lawford's mother Mrs Restes (Ilka Chase), rumbles the conspirators and tries to blackmail them into giving up part of the loot while doing a deal with the casino bosses. Conte's Anthony Bergdorf suffers from heart trouble, which is crucial to the plot.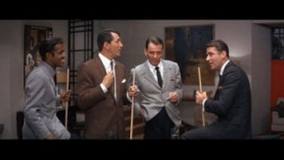 There are also lots of fine character turns, plus a large roster of friendly guest stars to help out (notably Shirley MacLaine as a tipsy tart, letching at Martin, George Raft as a casino boss and Red Skelton as himself). MacLaine even ad-libs an old Dean Martin quip: 'I'm so drunk I don't think I could lie down without holding on.'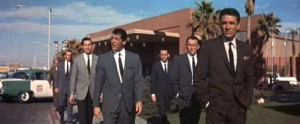 Directed, as required, with careless, clumsy, carefree abandon by veteran Lewis Milestone, a serious-minded director and the man who made the classic war film All Quiet on the Western Front (1930).
The title refers of course to Sinatra's character of Danny Ocean. With Ocean treating both his wife Beatrice (Angie Dickinson) and his girlfriend Adele Ekstrom (Patrice Wymore) with equal contempt and disdain, the movie has a pretty bad attitude to women, who are all tarts and easy lays, just there to be ordered around and sneered at by men. No wonder feminism was needed in the 1960s!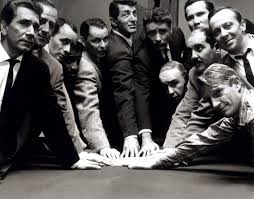 Martin sings 'Ain't Love a Kick in the Head' and Davis Jnr belts out 'E O Eleven', but, mysteriously, Sinatra never sings.
This time the casinos under attack are the Sands, Hotel Flamingo, Desert Inn, The Riviera and the Sahara.
Remade in 2001 with George Clooney, Brad Pitt and Matt Damon.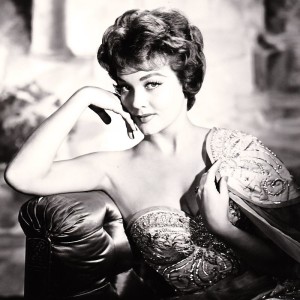 Patrice Wymore, Hollywood actress and cattle rancher who was the widow of swashbuckling screen legend Errol Flynn, died on March 22, 2014 at her seaside home in Jamaica, aged 87.
© Derek Winnert 2013 Classic Movie Review 149
Check out more reviews on http://derekwinnert.com