Nowhere to Run *½ (1993, Jean-Claude Van Damme, Rosanna Arquette, Kieran Culkin) – Classic Movie Review 4404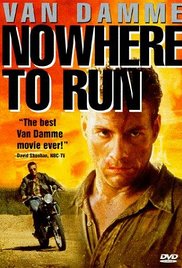 Jean-Claude Van Damme stars as an escaped convict called Sam Gillen hiding out with lovely young widow Clydie Anderson (Arquette) and her little son Mookie (Kieran Culkin, brother of Macaulay) and young daughter Bree (Tiffany Taubman). While Sam takes on developers determined to evict Clydie, the family doesn't know that he is a fugitive.
That all sounds promising enough, and director Robert Harmon's slack 1993 action thriller has a slick professional veneer and a good star in Van Damme in his prime. Yet there is nowhere to hide the shame of the makers of this tawdry modern-day, non-Western retelling of Shane should feel.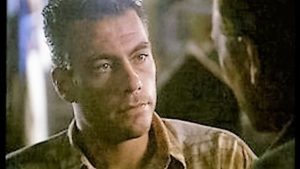 The screenplay by Joe Eszterhas, Leslie Bohem and Randy Feldman is a bundle of undigested clichés and tired situations, loosely tied together with a swathe of sentimentality and violence, instead of being the fresh take on this old theme that is needed.
Certainly, Van Damme looks good and handles the action with his customary verve, so there is no shame there. But Rosanna Arquette looks constantly startled to be in such routine material and embarrassed to be taking her clothes off. The 10-year-old Culkin tries to manipulates the audience shamelessly and that good actor Joss Ackland turns in one of Nineties mainstream cinema's scrappiest performances as the bad Mr Big, Franklin Hale.
The Nineties-style violence isn't horrific but it is disreputable. Other than Van Damme and the action, the film is lame and tedious.
Robert Harmon is the director of The Hitcher and Highwaymen (2004).
© Derek Winnert 2016 Classic Movie Review 4404
Check out more reviews on http://derekwinnert.com