Nowhere Boy **** (2009, Aaron Johnson, Kristin Scott Thomas, Anne-Marie Duff, Thomas Sangster, David Threlfall, Josh Bolt, Ophelia Lovibond) – Classic Movie Review 4419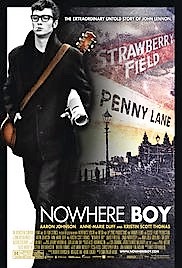 Aaron Johnson (from 2008's Angus, Thongs and Perfect Snogging) captures the young John Lennon perfectly in director Sam Taylor-Wood's inspired 2009 early-years biopic that reveals him as a troubled bunny.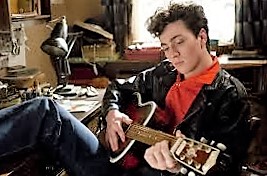 Lennon is shown as desperately in need of love – the kind of deep love he does not feel he is getting from his aloof and formidable aunt (Kristin Scott Thomas) Mimi, who raises him from the age of five in drab Fifties Liverpool.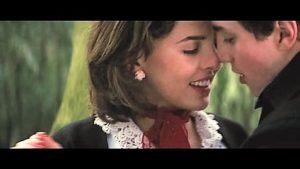 When his beloved uncle suddenly dies of a heart attack, Lennon discovers that his mum Julia (Anne-Marie Duff) is alive and living not far off, and decides to look her up. He finds that she is a high-spirited woman who can't really do that much for him because she has another family, another life – though she does find time to instill in him a crazy love of sex and rock 'n roll.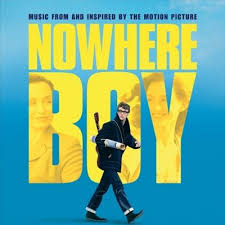 This is a fascinating saga, really well told and exquisitely acted by a sterling cast, with a startling ending for high emotional impact. The atmosphere of Liverpool in dreary post-war Britain is beautifully, economically captured. Nothing too much is made of it, but it is always there, a constant controlling presence. This was the world the Beatles were about to explode.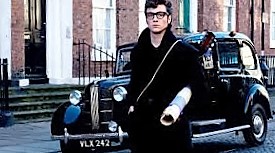 The crucial music and dialogue – which is what this is all about – are very well performed by one and all. Though he does not look at all like him and has too little to do, Thomas Sangster makes a strong impression as Paul McCartney. Also making an impression are David Threlfall as Uncle George, Josh Bolt as Pete Shotton, Ophelia Lovibond as Marie and David Morrissey as Duff's brother-in-law Bobby.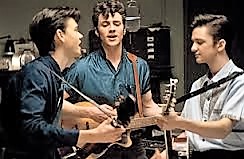 Aaron Johnson is now Aaron Taylor-Johnson and Sam Taylor-Wood is Sam Taylor-Johnson. The two met while shooting, fell in love, married and became parents to two children, despite a 23 years age difference.
Obviously, the title refers to the song Nowhere Man by the Beatles, though the band's name is not mentioned in the film.
© Derek Winnert 2016 Classic Movie Review 4419
Check out more reviews on http://derekwinnert.com