Notting Hill **** (1999, Hugh Grant, Julia Roberts, Rhys Ifans) – Classic Movie Review 184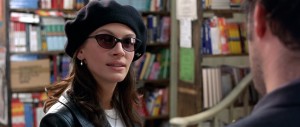 'I'm also just a girl, standing in front of a boy, asking him to love her.'
Julia Roberts enchants as Anna Scott, the world's most famous movie star, in this delicious, winning hit romantic comedy. But, even so, the movie belongs to the delightful Hugh Grant, who gives a gloriously skilled display of comedic acting as divorced English travel bookshop owner William Thacker.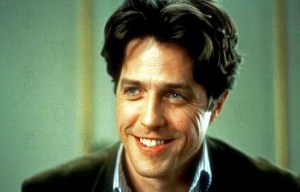 When the couple's paths accidentally cross in London's Notting Hill area as she enters his shop, romance is the last thing on the minds of Anna and William. The ordinary, rather unsuccessful and unrealised William can hardly believe it when they meet again in a coffee shop. But this time he spills orange juice on her and he invites her into his nearby flat to change, a deal sealed with a shock thank-you kiss.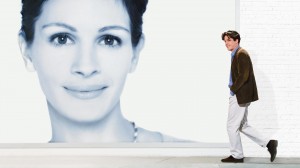 They eventually get fully acquainted. But a relationship with the world's most famous movie star isn't going to be a piece of cake, what with the sensation-seeking press and your daft friends. How will it all pan out? How indeed! But this is a romcom, with a story as predictable as night following day, so we really know how it's going to end as soon as it starts. It's not about the story, comforting and cosy though it is. It's about the laughs.
The fun in this 1999 delight from Britain's shrewd Working Title company starts with Richard Curtis's entertaining, consistently funny screenplay. It is a little gem, one of his best. It is a clear follow-up to his previous 1994 hit Four Weddings and a Funeral, also with Grant. But, lighter toned and more playful this time, it's not too similar, carving out some fresh, fertile ground.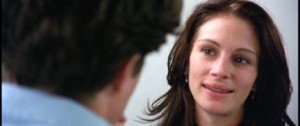 Then producers Tim Bevan and Eric Fellner have got the casting right. It's a delight to sit back and relish the sweet, charming performances from the appealing, handpicked players. Third, Roger Michell brings polished, well-crafted direction to the mix. And it all adds up to a heart-warming delight.
Roberts is basically playing herself, so perhaps it isn't much of an acting stretch, unlike, say, her brio Oscar-winning turn in Erin Brockovich (2000), but she does it charmingly. Rhys Ifans scores a lot of laughs as Grant's roommate from hell, Spike. But it's Grant's show. He is in his romcom prime here, with perfect comedy timing and great warm and appeal. In the 90s, he seemed to be the true heir to the other Grant, Cary.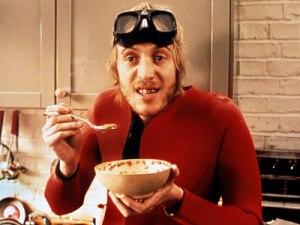 The flat with the blue door where William lives belonged to Richard Curtis. The blue door was sold by Christie's at auction and is now on a property in Devon. The bookshop is actually an antiques store just down the road from Curtis's production offices.
Omid Djalili plays the coffee shop cashier serving the OJ grant spills on Roberts. He was filming The Mummy at the same studios and was asked in.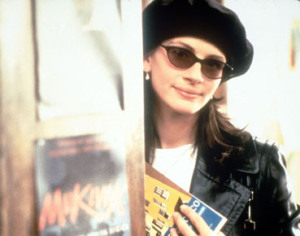 The fictional film Anna Scott and the real Matthew Modine have made is called Gramercy Park.
With Roberts earning $15million, it was a costly $42million, but a great investment as the US gross was $116million and it was a runaway success at home, taking over £30million in the UK.
© Derek Winnert 2013 Classic Movie Review 184
Check out more reviews on http://derekwinnert.com/