Nothing But the Night ** (1973, Christopher Lee, Peter Cushing, Diana Dors, Georgia Brown, Keith Barron) – Classic Movie Review 5946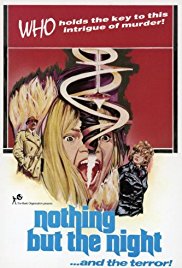 The grand team of Christopher Lee and Peter Cushing head director Peter Sasdy's reasonably spooky 1973 British chiller, set in an orphanage where the trustees are being bumped off by children possessed by murderous creatures.
The committed playing from the two serious-minded horror stars as Colonel Bingham (Lee) and Sir Mark Ashley (Cushing) and some send-up performances in the lower ranks plug some of the gaps in Brian Hayles's underwritten screenplay based on a novel by John Blackburn.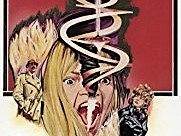 Director Sasdy doesn't manage enough scares or tension to fill the longueurs along the way but he does build it steadily to a pacy, satisfying climax.
Also in the cast are Diana Dors, Georgia Brown, Keith Barron (as Dr Haynes), John Robinson, Fulton Mackay, Duncan Lamont, John Robinson, Michael Gambon as Inspector Grant, Gwyneth Strong, Morris Perry, Kathleen Byron and Shelagh Fraser.
It proved to be the only film from Lee's production company Charlemagne.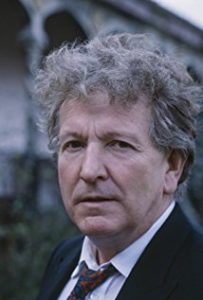 RIP much admired Keith Barron (8 August 1934 – 15 November 2017).
 © Derek Winnert 2017 Classic Movie Review 5946
Check out more reviews on http://derekwinnert.com