Nocturnal Animals *** (2016, Amy Adams, Jake Gyllenhaal, Michael Shannon, Isla Fisher, Ellie Bamber, Aaron Taylor-Johnson, Karl Glusman, Armie Hammer, Laura Linney) – Movie Review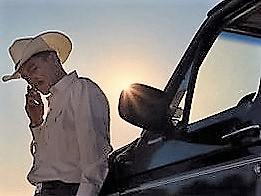 Amy Adams impresses yet again – not quite as much as in Arrival, but nearly – as ice-cool art gallery owner Susan, who is haunted by her ex-husband Tony (Jake Gyllenhaal)'s violent thriller novel that he has sent her to read. She opens the book manuscript called Nocturnal Animals to find it is dedicated to her, and, engrossed, she tries all night to work out what it is supposed to mean.
In flashbacks we meet the young Tony and Susan nearly two decades ago as Susan remembers her first marriage, and, as Susan, reads, the violent thriller comes to life on screen periodically, with Gyllenhaal playing a husband whose wife (Isla Fisher) and daughter (Ellie Bamber) are killed on holiday by a couple of sadistic thugs (Aaron Taylor-Johnson, Karl Glusman). The film also follows Susan's continuing story. Armie Hammer and Laura Linney have brief but telling scenes as Susan's philandering second husband and her awful mother.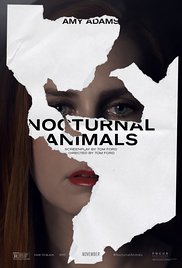 The problem here is that neither story strand of the film makes a satisfying film. The thriller might well have worked as a complete movie. The doomed love romantic drama might well have worked as a complete movie. But here they seem like two incomplete short stories. Yet it is beautifully achieved, and exquisitely acted. Gyllenhaal has a lot to do, and he does it well, yet it is easily top-billed Adams's film. Michael Shannon is outstanding in his bit as the cop on the case.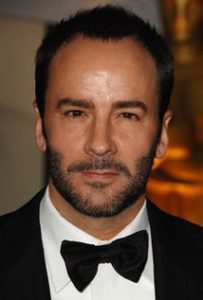 Ford's smooth and literate screenplay is based on the novel Tony and Susan by Austin Wright – no wonder he changed the title for the movie! It is a good film but greatness entirely eludes it. Ford won the Silver Lion Grand Jury Prize at the 2016 Venice Film Festival, basically second prize, after being nominated for Golden Lion for Best Film. It is his first film since A Single Man in 2009. His motto: 'If you spend an hour and a half in a movie theatre, it should challenge you'.
It was costly at $25 million but Focus Features paid $20 million for global distribution rights after a bidding battle at the Cannes Film Festival, the highest amount paid for a film at a festival.
Gyllenhaal replaced George Clooney and Linney replaced Kim Basinger.
Hammer is in three films at the 2016 London Film Festival (also The Birth of a Nation and Free Fire) and he's a bad guy is all of them – too handsome and too tall to be good, I guess.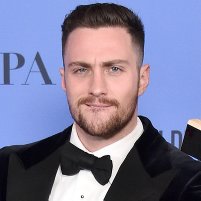 Aaron Taylor-Johnson won a surprise 2017 Golden Globe for Best Performance by an Actor in a Supporting Role in a Motion Picture.
© Derek Winnert 2016 Movie Review
Check out more reviews on http://derekwinnert.com