No Mercy ***½ (1986, Richard Gere, Kim Basinger, Jeroen Krabbé, George Dzundza, Gary Basaraba, William Atherton, Terry Kinney, Bruce McGill, Ray Sharkey) – Classic Movie Review 4392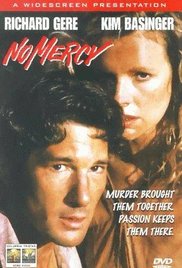 Richard Gere stars as tough-guy maverick cop Eddie Jillette, who is out to avenge the death of his partner at the hands of nasty New Orleans gangster Losado (Jeroen Krabbé). But the American Deep South is a dangerous place for a Chicago cop, and he soon finds himself hunted through the swamps and handcuffed to troublesome gangster's moll Michel Duval (Kim Basinger).
Director Richard Pearce's excellent 1986 action thriller, packed with Southern fried atmosphere and tension, is fast paced and overflowing with no-mercy action. It boasts a good, solid screenplay by Jim [James] Carabatsos, with exciting situations, interesting characters and strong dialogue.
The sexy, ideally paired stars make you care about these characters, there is strong work from the character actors (George Dzundza as police captain Stemkowski, Gary Basaraba, William Atherton, Terry Kinney, Bruce McGill, Ray Sharkey and Marita Geraghty) and the inevitable shootout climax is a real gripper, providing an excellent finish.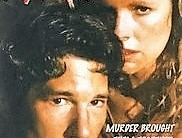 Also in the cast are Aleta Mitchell, Fred Gratton, Dionisio, Kim Chan, George Dickerson, Reiner Schöne, Carl Gordon, Victoria Edwards, Annalee Jefferies, John Snyder and Caris Corfman.
Basinger screams 20 times in the movie but then who's counting? Well someone did.
It had an 18 certificate and the TV version is edited for language and violence.
Gere and Basinger reconvened for Final Analysis (1992).
© Derek Winnert 2016 Classic Movie Review 4392
Check out more reviews on http://derekwinnert.com