Next Stop Wonderland ***½ (1998, Hope Davis, Alan Gelfant, Philip Seymour Hoffman, Holland Taylor, Robert Klein, Cara Buono, José Zúñiga) – Classic Movie Review 4082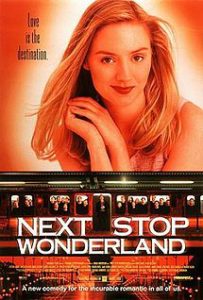 The advertising tells you most of what you need to know about co-writer/ director Brad Anderson's appealing, nicely acted 1998 romantic comedy drama: 'Dating is like a box of chocolates…you never know what you're going to get. Some are sweet, some are nuts and some are truly wonderful.' It is a sweetly romantic tale of two people, both living in Boston and both unlucky in love, until…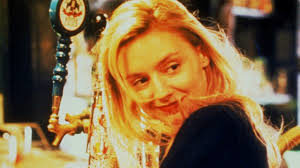 Hope Davis stars as unlucky in love nurse Erin Castleton, whose longtime boyfriend Sean (Philip Seymour Hoffman) has just walked out on her. Holland Taylor plays her mother Piper, who places a personal ad for her in the paper. Alan Gelfant co-stars as Alan, a plumber and volunteer at a local aquarium, who dreams of becoming a marine biologist.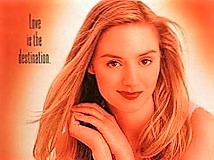 Erin and Alan continually cross each other's paths without ever truly meeting. But, after both of their budding relationships with others crash, they meet by chance on the MBTA train heading to Wonderland station, on the outskirts of Boston.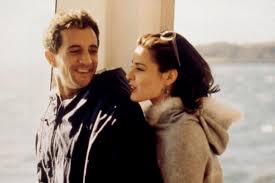 The $1 million movie was an audience favourite at the Sundance Film Festival in 1998, leading Miramax to buy the film's North American distribution rights for $6 million. But this is not a story with a happy ending, as the film grossed only $3.3 million on cinema release. Unfortunately, audience favourite doesn't necessarily translate into box office success.
Also in the cast are Robert Klein, Cara Buono and José Zúñiga. Anderson writes with Lyn Vaus. The film is scored by Claudio Ragazzi.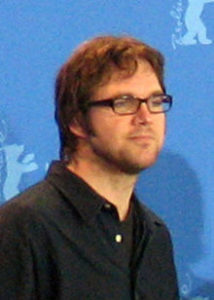 Anderson is best known for The Machinist (2004), starring Christian Bale, Transsiberian (2008), and The Call (2013), starring Halle Berry, and Stonehearst Asylum (2014), with Kate Beckinsale, Jim Sturgess and David Thewlis.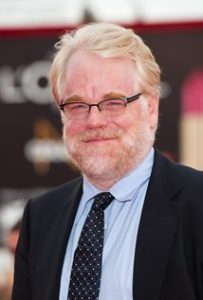 Philip Seymour Hoffman died on aged 46.
© Derek Winnert 2016 Classic Movie Review 4082
Check out more reviews on http://derekwinnert