Next Stop, Greenwich Village **** (1976, Lenny Baker, Shelley Winters, Ellen Greene, Lois Smith, Christopher Walken, Lou Jacobi, Mike Kellin) – Classic Movie Review 4028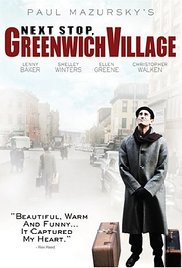 In a semi-autobiographical 1976 film story about the struggles of an aspiring Jewish actor in the Fifties, writer-director Paul Mazursky manages much charming, witty nostalgia, and creates lots of fascinating, memorable characters.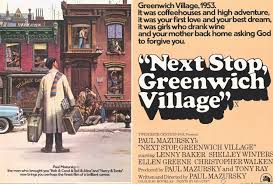 It is entertaining, highly amusing and very likeable Brooklyn 1953-set slice of life about a young Brooklyn College graduate called Larry Lapinsky (Lenny Baker) and his struggles to subdue his overbearing Jewish mom (Shelley Winters), leave home to start a new life in Greenwich Village as an aspiring actor and try to start a career in the theatre in Manhattan. It also stars Ellen Greene, Lois Smith, Christopher Walken, Lou Jacobi, Antonio Fargas, Dori Brenner and Mike Kellin.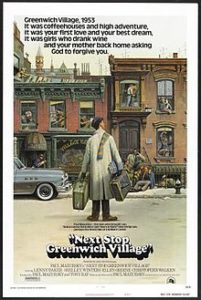 He a stormy relationship with his girlfriend Sarah Roth (Greene) and maintains a group of close friends – wacky Connie (Brenner), suicidal Anita Cunningham (Smith), young WASP poet Robert Fulmer (Walken) and gay Bernstein Chandler (Fargas).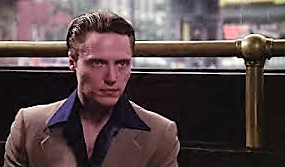 A character-driven real charmer, it is as well played as you would hope for from a film about acting and Jacobi's period-style actor is right on the nail. Baker was widely praised and was nominated for a Golden Globe award for Best Acting Debut in a Motion Picture. Winters was also nominated as Best Supporting Actress.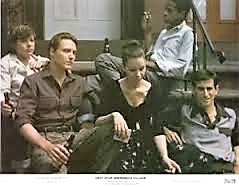 It is Bill Murray's first film, with a few seconds of screen time and no lines.
Also in the cast are Michael Egan, Denise Galik, John C Becher, John Ford Noonan, Helen Hanft, Joe Madden, Joe Spinell, Jeff Goldblum (as Clyde Baxter) and Milton Frome. Mazursky has a cameo as a party guest, with Stuart Pankin (uncredited) as Man at Party and Vincent Schiavelli (uncredited) as Man at Rent Party.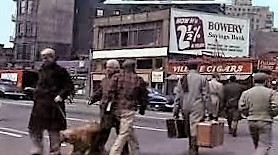 Mazursky, who died on aged 84, made his film acting debut in Stanley Kubrick's 1953 Fear and Desire. Goldblum made his film debut in Death Wish (1974) and Walken made his film debut in Me and My Brother (1969).
aged 37. He appeared in The Hospital and The Paper Chase, and is also remembered for his Tony Award-winning performance on Broadway in I Love My Wife in 1977.
© Derek Winnert 2016 Classic Movie Review 4028
Check out more reviews on http://derekwinnert.com