Nerve *** (2016, Emma Roberts, Dave Franco, Juliette Lewis, Emily Meade) – Movie Review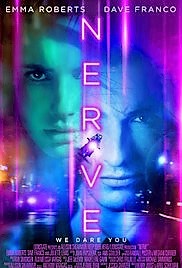 Emma Roberts stars as nice high school senior Vee, who finds herself reluctantly drawn into an online reality truth or dare video game called Nerve, which allows people to enlist as players or watchers. Lured by some instant cash, she enlists as a player and, as the game intensifies, she is introduced in a real-world diner to pleasant, plausible stranger Ian (Dave Franco), and they are both manipulated by the crazed anonymous community of watchers.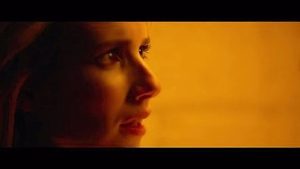 The appealing and fired-up Roberts and Franco put some energy, personality and charm into directors Henry Joost and Ariel Schulman's slick, entertaining, easy-viewing, brain-in-neutral 2016 cyber techno-thriller.

The interesting set-up and nerve-jangling plotline are based by screenplay writer Jessica Sharzer on the 2012 young adult novel by Jeanne Ryan, though the story does have the problems of re-occupying familiar ground (they were doing it 20 years ago with The Game, 1997) and being too obviously a dire warning against the excesses of the internet. But, somehow, it manages to stay fresh, lively and relevant.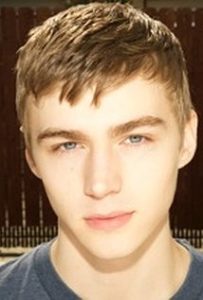 Also in the cast are Miles Heizer, Juliette Lewis as mother Nancy, Emily Meade, Kimiko Glenn, Marc John Jefferies, Brian Marc and Ed Squires.
In the US it is rated PG-13 for thematic material involving dangerous and risky behaviour, some sexual content, language, drug content, drinking and nudity, all involving teens. So I guess the story is supposed to be about teenagers, er young adults. Emma Roberts is the daughter of Eric and niece of Julia, and seems about the right age for this at 25, already maybe a little too old of course, but Dave Franco, brother of James, is way too old at 31, though he seems about right too. Incidentally, when Vee looks at the news on her computer, there is a story about James Franco.
© Derek Winnert 2016 Movie Review
Check out more reviews on http://derekwinnert