Nelly and Monsieur Arnaud **** (1995, Emmanuelle Béart, Michel Serrault, Jean-Hugues Anglade) – Classic Movie Review 227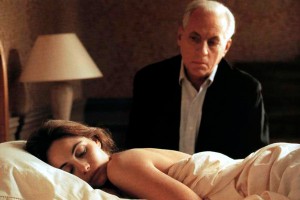 Emmanuelle Béart (then aged 32) is Nelly and Michel Serrault (then 67) is Monsieur Arnaud – and that's enough recommendation for all devotees of classy French cinema. Nelly is a twentysomething beauty, tired of her wastrel lover Jerome (Charles Berling), who meets the repressed elderly Arnaud.
The old man, writing his memoirs as a retired judge, gives her a job as his typist, but his pushy publisher Vincent (Jean-Hugues Anglade) moves in. Writer-director Claude Sautet's elegant and melancholic final film (1995) is a delicious, miniaturist gem that casts an eerie and potent spell.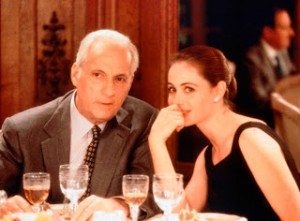 Béart looks stunning and is an extraordinary powerhouse of emotion and Anglade easily commands the attention. But it is Serrault who is dazzlingly compelling, making his understated love for the young woman seem the fieriest passion since Scarlett O'Hara's for Rhett Butler.
Serrault won the César award as Best Actor, his third. Sautet won the César as Best Director, his second after A Heart in Winter [Un Coeur en Hiver], which also starred Béart.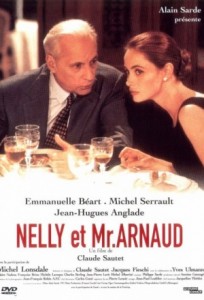 Serrault, who acted in Les Diaboliques way back in 1955 and is well remembered internationally for his flamboyant drag queen Zaza in La Cage aux Folles, died in 2007.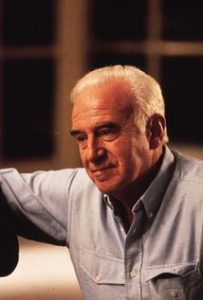 Sautet, whose first film was Hello Smile! [Bonjour sourire!] (1956), followed by Classe Tous Risques in 1960, died in 2000 after directing only 14 features in 40 years.
© Derek Winnert 2013 Classic Movie Review 227
Check out more reviews on http://derekwinnert.com