National Velvet **** (1944, Mickey Rooney, Elizabeth Taylor, Donald Crisp, Anne Revere, Angela Lansbury, Jackie Jenkins) – Classic Film Review 70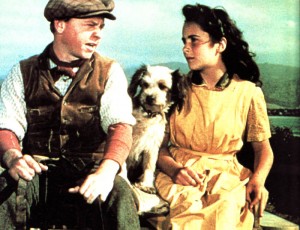 'What's the meaning of goodness if there isn't a little badness to overcome?' Discuss!
Ancient now it may be, but the MGM Studio's fondly remembered 1944 Christmas treat can still be a good-natured rosette winner for the kids of this present era.
Based on Enid Bagnold's novel, this is the heart-warming story about Velvet Brown, a 1920s young English girl, and her determination to compete in the celebrated English Grand National horse race at Aintree with the special half-crazy steed called Pie she's won in a lottery. A former jockey, Mi Taylor, now a wanderer, is driven by fate to turn up at the Brown family house, prompted by a note in his father's journal.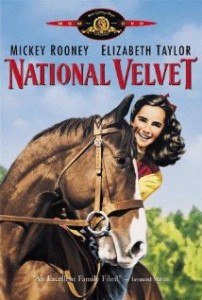 The star part of Velvet provides the charming young and feisty Elizabeth Taylor with her first major movie role at the age of 12. She still impresses greatly, actually she is unforgettable in this role. She is the backbone of the movie.
No wonder she became one of the few child stars who made it to the top as an adult. You really believe her when she says things like: 'I want it all quickly 'cause I don't want God to stop and think and wonder if I'm getting more than my share.' You can imagine the adult Taylor saying such a line in a movie, maybe even thinking it in real life.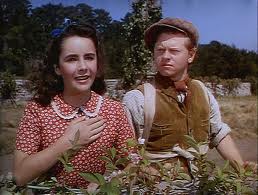 It is Taylor's film then, but the 24-year-old Mickey Rooney is a great co-star with his warm, sparky charisma as horse trainer Mi Taylor.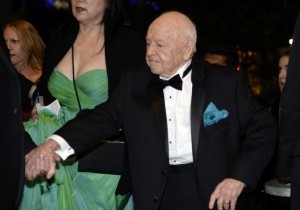 However, oddly, the young stars were not nominated for Oscars and it was an adult, Anne Revere as Velvet's mom Araminty, who won an acting Oscar (for Best Supporting Actress). Donald Crisp, Angela Lansbury and Jackie 'Butch' Jenkins are excellent, too, as Mr Brown and Velvet's sister Edwina and brother Donald.
But this is a film about horses as well as people and the movie is careful to ensure that warm attraction of the horses is also unforgettable.
Robert Kern won a second Oscar for Best Film Editing. There were three other nominations: for Best Director (Clarence Brown), Best Art Direction-Interior Decoration, Color (Cedric Gibbons, Urie McCleary, Edwin B Willis, Mildred Griffiths) and Best Cinematography, Color (Leonard Smith), acknowledging a fine, crafted production, a careful labour of love from all concerned.
It is an archetypal product of the Hollywood studio system of the period, fostered painstakingly by the normally mostly musicals producer Pandro S Berman. Surprisingly, MGM entered it in competition at the Venice Film Festival in 1948, where Clarence Brown was nominated for the Grand International Award.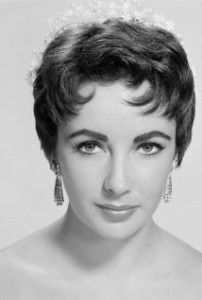 Taylor, replacing the 18-year-old Gene Tierney in the role when shooting was postponed, eventually owned the horse in the movie. They filmed at the Uplifters Club, Santa Monica, standing in for Aintree.
The film was restored in 2003 and won the Film Preservation Board award. In 1978 director Bryan Forbes made International Velvet, based on Enid Bagnold's sequel novel, with his wife Nanette Newman as a grown-up Velvet and Tatum O'Neal as her daughter Sarah.
aged 93.
© Derek Winnert 2013 Classic Movie Review 70
Check out more reviews on http://derekwinnert.com