My Name Is Joe **** (1998, Peter Mullan, Louise Goodall, Gary Lewis, David McKay, Lorraine McIntosh, Anne-Marie Kennedy) – Classic Movie Review 4233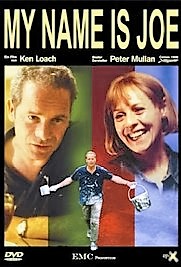 The best and worst of life on one of the toughest Glasgow estates are observed in writer Paul Laverty and director Ken Loach's raw and insightful 1998 film.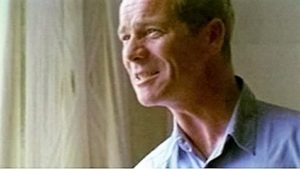 Peter Mullan stars as the man named Joe, an out of work recovering alcoholic, who starts a romantic relationship with community health worker Sarah (Louise Goodall). Joe is also the manager of the worst football team in the area.
As you would expect from Loach, this truthful seeming romantic drama is hard hitting, credible, perceptive and poignant, and of course expertly handled, well acted and beautifully written. Mullan is outstanding.
Expect thick Scottish accents and torrent of four-letter words.
David McKay is the only professional actor in Joe's football team, with Loach casting from local men.
© Derek Winnert 2016 Classic Movie Review 4233
Check out more reviews on http://derekwinnert