Music and Lyrics **** (2007, Hugh Grant, Drew Barrymore, Scott Porter, Haley Bennett) – Classic Movie Review 372
In what was his best film for ages, Hugh Grant also got his best role in ages in 2007 as a breezy, washed-up singer called Alex Fletcher. He lives comfortably and dully in Manhattan from the residuals of his Eighties pop success, meanwhile topping up the income and keeping in the game by trotting out his old hits at school reunions, theme parks, state fairs and the like.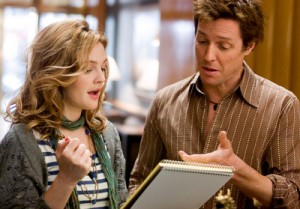 But times are getting hard and Alex jumps at the chance to compose and record a chart-topping hit for the new teen sensation Cora Corman (Haley Bennett). With no flair for lyrics, he's left with less than a week to write it.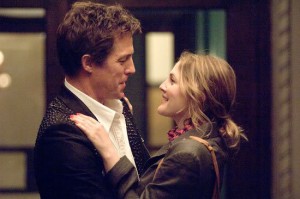 Then luckily, just by chance, along comes Drew Barrymore, playing Sophie Fisher, an offbeat younger woman subbing for a friend who waters Alex's plants in his apartment. It turns out she has a poetic gift for words, and could help him with his little problem of never having written a decent lyric in his life, if only she'd agree.
Obviously, they're made for each other, he's Music and she's Lyrics. They're the perfect couple.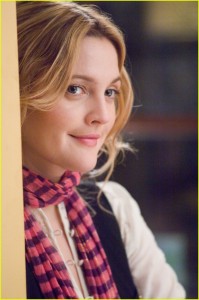 Showing very appealing chemistry together, the extremely likeable star duo light big comedy and romantic sparks in this deliciously tasty, funny, cheery romcom. Both actors are effortlessly amusing and charming, relishing a very bright script that starts with a good idea. Easy-going and amiable, sweet and cute, they never show the work behind the performances and never look like they're trying too hard. There's not a clumsy moment in the film.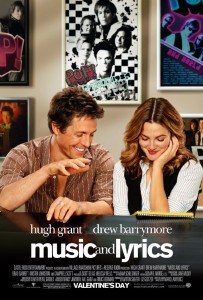 It is written and directed by expert romcom specialist Marc Lawrence, a TV graduate (Family Ties) who came to prominence and fame in the film biz with the script of Miss Congeniality (2000). He also provided Grant with two of his other finer vehicles, Two Weeks Notice (2002, with Sandra Bullock) and Did You Hear About the Morgans? (2009, with Sarah Jessica Parker).
© Derek Winnert 2013 Classic Movie Review 372
Check out more reviews on http://derekwinnert.com/