Much Ado About Nothing – Film Review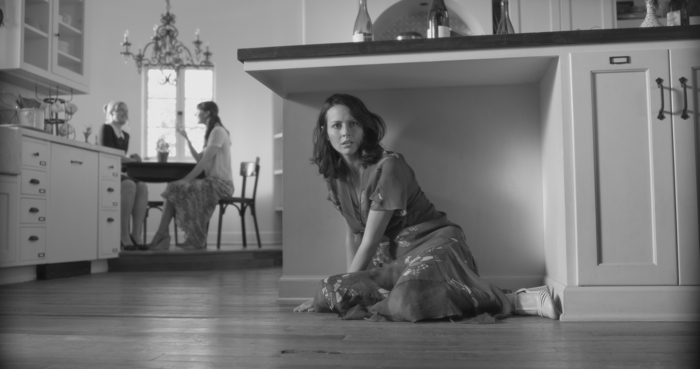 Enterprisingly and economically filming in black and white at his own, rather nifty home in Santa Monica during 12 days when he was working on Avengers Assemble, and using mostly trusty actors he'd worked with previously, Joss Whedon turns Shakespeare's play into an extremely posh home movie.
A labour of love then, and of course no love's labour's lost. He even persuaded his wife Kai Cole to be involved, to do the set decoration and production design, and talked her out of going on a trip to celebrate their 20th wedding anniversary so they could film instead. Quite the labour of love!
Cutting Shakespeare's text a fair bit, thank goodness, but keeping his original dialogue, students will be pleased to hear – no need to read it, guys, just watch the movie – Whedon has no modern lines but puts the actors in modern dress. It jars a little, especially at first, and a lot of the lines obviously don't make sense in the present day, but you get used to the idea and the convention Whedon's setting up after a while.
But the actors speak the lines crisply, clearly and well, Whedon keeps the thing moving smoothly and filmically and the project by and large pays off. With, for example, no Avengers Assembling, it's not the most fascinating evening in the cinema perhaps, and there's plenty of time to doze off if you want, but it is a civilised, literate, pleasant one. It will probably bring the play to the eyes and ears of a much wider, especially American audience than usual, so it's useful and condemnable for that.
The English might be sniffy at the American actors and purists appalled by the whole idea of it. But the film is undeniably amusing, visually striking and stylish.
Amy Acker and Alexis Denisof fit the bill exactly as Beatrice and Benedict and Nathan Fillion is a fine Dogberry.
(C) Derek Winnert 2013