Mother's Day ** (2016, Jennifer Aniston, Kate Hudson, Julia Roberts, Jason Sudeikis, Timothy Olyphant, Britt Robertson, Jack Whitehall) – Movie Review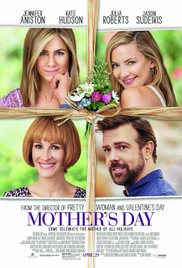 Romcom superstars Jennifer Aniston, Kate Hudson and Julia Roberts do their best to spark up – and warm up – a tepid, underwhelming multi-drama set in the week leading up to Mother's Day. Director Garry Marshall's third all-star extravaganza based on a non-religious holiday follows his Valentine's Day (2010) and (2011).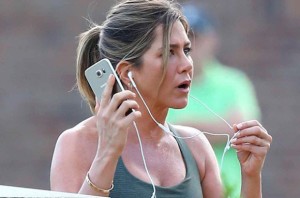 Aniston plays the star role of the supposedly happily divorced single mom Sandy. And Timothy Olyphant has a lot to do as Aniston's ex, Henry, who suddenly announces to her that he's got married again, upsetting Aniston's apple cart, as she still has a thing going for him, she's jealous of his new much younger woman Tina (Shay Mitchell), and then there's the problem of their kids. Should Mother's Day include stepmoms?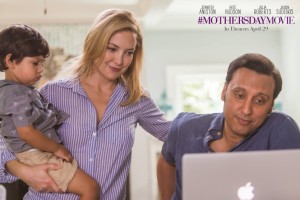 The men come over as smug and none too likeable, but weirdly the women come over worse, as dithering, uncertain, frozen and, oh I don't know, in need of men. Aniston and Hudson play sisters, whose other sister Gabi (Sarah Chalke) turns out not to need men at all. Gabi is living with Max (Cameron Esposito) but we're not going to get to know them. They've virtually no screen time. They are cyphers.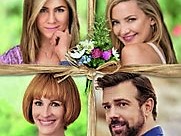 And Hudson has made the mistake of hitching up with an Asian guy, Russell (Aasif Mandvi). But there's a whiff of disapproval about this in the movie, especially as we're meant to sympathise (apparently) with the homophobic and racist mother Flo (Margo Martindale) and father Earl (Robert Pine).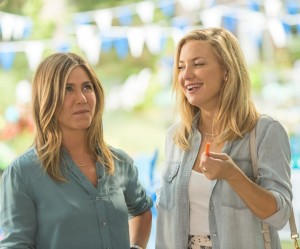 Though this is 2016, Chalke and Hudson have omitted to tell their parents about their partners, and guess who's coming to dinner unexpectedly, horrible old mom and dad! Eventually of course the old couple come round to the younger generation's point of view. It's OK, the Asian guy is a doctor, just like Sidney Poitier in Guess Who's Coming to Dinner! The Asian guy gets harassed by the cops but the white folks will help him out.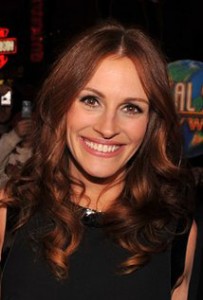 Apparently Julia Roberts made $3million for four days' work on Mother's Day (a good chunk of the $25million budget). If so, they got good value and she was worth it. That's a whole lot of screen time they've got out of her in just four days. She brings a welcome bit of acerbic, chilly command and hard-edged authority to a difficult role of an apparently childless career woman, gem-peddling TV hostess Miranda. Surprisingly given her role and her image, Roberts manages to be quite amusing, raising some laughs.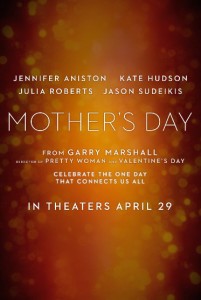 Aniston may be top billed but Roberts is the star, getting to wish us Happy Mother's Day at the end. It's a very royal, regal moment. It wouldn't have been the same if Aniston had done it. She may be a movie star but she isn't a movie queen like Roberts, who has now ascended this throne.
When she was just a movie princess, 26 years ago, Roberts made her name in Marshall's Pretty Woman (1990). She obviously hasn't forgotten this debt and appeared again in his Runaway Bride (1999) and Valentine's Day (2010). So, good.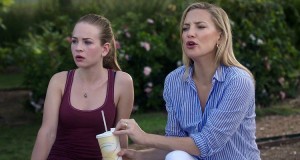 Then there is Kristin (Britt Robertson) who is enjoying life as a new mother but is strangely being pressured by her painfully nice boyfriend (Jack Whitehall) to get married. She says she doesn't want to get married – 'I have abandonment issues!' – though actually deep down she really does.
Though playing a standup, basically himself, Whitehall is uncomfortably cast and hard pressed to act his way out of a way-over-sincere new man role. It is so not Jack Whitehall and so not any convincing real man. Whitehall tries to get by on charm and being cute and smiley – with some success.
And finally there is the deeply hurt Bradley (Jason Sudeikis) who is trying hard to be the best parent for his two daughters after their mother was killed last year. Understandably, he pretends that Mother's Day doesn't exist at all. That's his best shot. The film thinks that's a terrible thing – but, hey, mom is dead! What's he supposed to be celebrating?Luckily, Sudeikis keeps bumping into Aniston, so you kind of know where it's leading, what with him trying to avoid her and her trying to get to like him.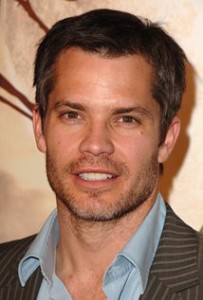 Perhaps we could also pretend that Mother's Day doesn't exist at all, apart from the good intentions and nice cast. It is a decent movie but it is also not good enough. Fortunately, Sudeikis and Aniston are quite amusing and seem like good company. It's also sweet to have Hector Elizondo back once more.  He has appeared in all Marshall's film and is credited 'And As Always, Hector Elizondo'. Nice. And nobody need doubt any of the actors' skills at handling the material they are given.
With its $32million US gross, it is probably best to keep this series as a trilogy. Worryingly, though, there are plenty of other holidays.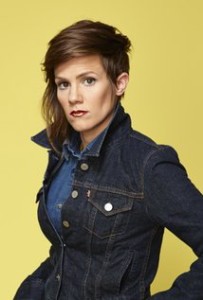 Cameron Esposito is a stand-up comedian and host/creator of Buzzfeed's Ask a Lesbian series.
It proved the last film of Garry Marshall, who died on July 19 2016, aged 81. He is remembered for The Flamingo Kid, Overboard, Beaches, Pretty Woman (1990), The Princess Diaries (2001), Raising Helen, Valentine's Day and Mother's Day (2016). Marshall worked with actor Elizondo on every film he made.
© Derek Winnert 2016 Movie Review
Check out more reviews on http://derekwinnert.com