Monsters University **** (2013, Billy Crystal, John Goodman, Steve Buscemi, Helen Mirren) – Movie Review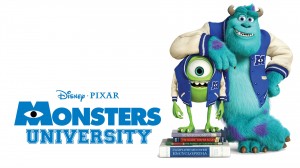 A very pleasant prequel to a very pleasing original, Monsters University has slightly more trouble scaring up the laughs than its brilliant 2001 predecessor Monsters Inc. But it still gets by very nicely on its infectiously easy-going nature, good sense of slightly naughty fun and especially the vocal talents of Billy Crystal and John Goodman, re-creating their highly amusing double act as their original monster characters Mike and Sulley. This is the story of how Mike Wazowski and James P Sullivan start off as initially mismatched monsters and become an inseparable pair.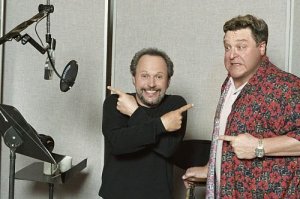 Guess what? They're going to a posh school to study scaring kids. The school's campus looks very like that of the University of California at Berkeley, which conveniently happens to be very close to Pixar's headquarters.
There at Monsters University they get a bit of a scare themselves when Abigail Hardscrabble flies down in on them as the winged college dean. And very threatening she is too, particularly as played in her strictest tones by none other than our very own Helen Mirren, convincing you she's having a ball as she picks up an easy pay cheque. She's good value though, that's why she gets hired time after time.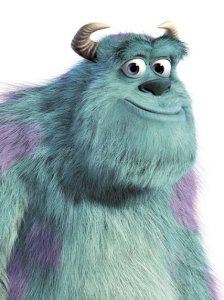 Mike and Sulley aren't at all instant best friends. In fact they don't like each other. The unscary Mike's desperate to learn to be scary and the one-note big and scary Sulley wants to be with the other big scary guys. They're forced to join a team, though, and work together, for, if they win they can stay the course, says the nasty Ms Hardscrabble. Trouble is, Sulley's so desperate to win, he's prepared to cheat.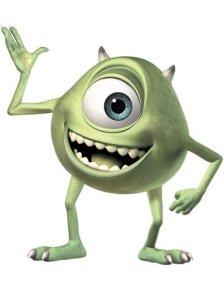 Randy Newman's old-fashioned score is an absolute delight, polished, crafted and richly tuneful. Sometimes I could just shut my eyes and listen to the soundtrack and forget Pixar's images. The animation is good, very good even, but not quite so ground-breakingly imaginative this time, like the story.
The movie wants to scare kids in the audience too, just a little with some bizarre images and idea, and it kind of does. Today's kids will just love that, of course, and are not ever going to be really frightened by anything here.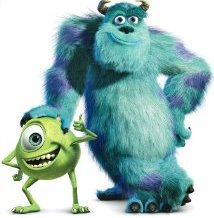 This is Pixar's first ever prequel. I'd personally rather have something new, much as I loved Monsters Inc. Sequels are sometimes a sign of lack of imagination. You know, can't think of anything new, so just let's recycle something that went well a few years back. But Pixar have a great record with this, coming up with a trio of great Toy Story films. Monsters Inc really didn't need a sequel or prequel, but if it had to have one, this is entirely sweet. Quite a little delight really.
Steve Buscemi is back as the brilliantly hissable villain, the chameleon-like lizard Randall Boggs, Sulley's main rival as a scarer and so Pixar regular John Ratzenberger as Yeti, the Abominable Snowman.
http://derekwinnert.com/monsters-inc-classic-film-review-141/
© Derek Winnert 2013 Movie Review
Check out more reviews on http://derekwinnert.com/