Mondo Trasho *** (1969, Divine, David Lochary, Mink Stole, Mary Vivian Pearce) – Classic Movie Review 4101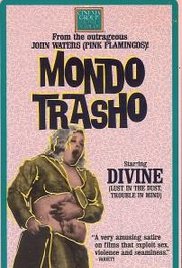 A bizarre, insane 1969 early macabre comedy feature from John Waters, the Pope of Trash, who shows that anyone can make a movie, provided you've got some colourful friends. It is his first feature after three shorts and a 45-minute 16mm film.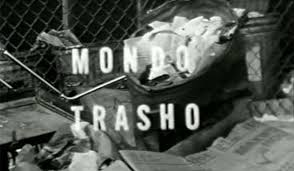 The weird and wonderful Waters gang's all here – Divine, David Lochary, Mink Stole and Mary Vivian Pearce.
Transvestite hit-and-run driver Divine kills Pierce by mistake and has a series of bizarre adventures while she tries to work out what to do with the body. The bad taste items include crazed sexual assault by a foot-fetishist, visions of the Virgin Mary and chicken's foot grafting operations.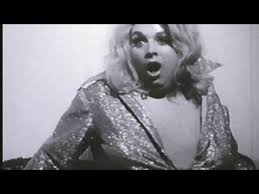 Owing much to Kenneth Anger, especially the pop video style musical accompaniment to the silent vignettes, and to a home movie aesthetic, this is of fascinated interest, possibly of delight, to trash lovers everywhere and especially to fans of the late lamented Divine (Glen Milstead), who is, of course, divine. The always shocking and highly entertaining transvestite performer Divine (1945-88) went on to establish herself as the international icon of bad taste cinema in films like Pink Flamingos (1973) and Female Trouble (1974) and Polyester (1981).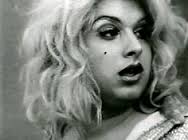 It is at the very least a tour-de-force from auteur Waters, who writes, produces, directs, photographs, and edits.
Also in the cast are Mark P Isherwood, John Leisenrin and Sharon Sandrock.
See also Pink Flamingos (1973) and Female Trouble (1974) and Desperate Living (1977).
© Derek Winnert 2016 Classic Movie Review 4101
Check out more reviews on http://derekwinnert