Model Shop **** (1969, Gary Lockwood, Anouk Aimée, Alexandra Hay) – Classic Movie Review 4302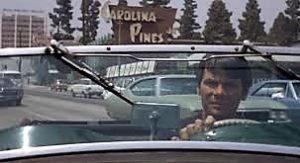 French director Jacques Demy's first film made in America and in English is hypnotically compelling and shamefully underrated.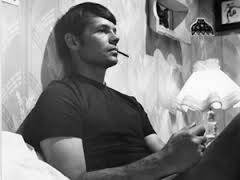 Gary Lockwood from 2001 stars here in 1969 as George Matthews, an alienated mid-20s designer who has a fling with Lola, aka Cécile (Anouk Aimée), a French divorcée in Los Angeles, working in a place where pin-up models can be photographed for money. Lockwood gives a resonant, entrancing performance, Aimée is enchanting and Demy brings an acute foreigner's view of the Los Angeles scene.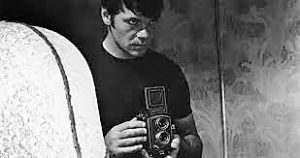 The Model Shop is low on plot and action, but high on compulsive mood and atmosphere, and there is an irresistibly haunting, mesmerising tone. It plays like a dream but connects with reality too, conveying exactly how cruising in a car through LA is.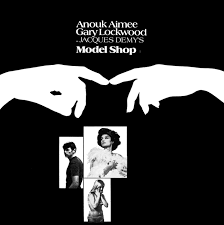 Lockwood and Aimée have the film pretty much to themselves, but Alexandra Hay as the hero's girlfriend Gloria, Carole Cole, Severn Darden, Tom Fielding, Ned Elliott, Jacqueline Miller and Anne Randall also appear.
You couldn't sell a movie today advertising it as 'Maybe Tomorrow. Maybe Never. Maybe.' But then they couldn't sell it like that in 1969 either and it flopped.
Demy's first choice was Harrison Ford, who was rejected by studio Columbia, saying he would fail to make money. Demy's wife Agnès Varda shot a still surviving screen test of Ford.
Aimée also plays a character named Lola in Demy's first film, Lola (1961).
© Derek Winnert 2016 Classic Movie Review 4302
Check out more reviews on http://derekwinnert.com