Mister John *** (2013, Aidan Gillen, Zoe Tay, Molly Rose Lawlor) – Movie Review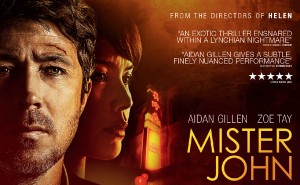 An elusive tale of a man in an identity crisis and an existential stupor. Any way you look at it, that's a real hard one to sell.
Aidan Gillen stars as Irishman Gerry Devine, who leaves his unfaithful wife and child in London to fly to Singapore to look after his older, recently deceased brother's bar business and care for his grieving wife (Zoe Tay) and daughter. There, in the exotic South East Asia, he discovers he can have a rebirth by slipping into the life of his brother, 'Mister John'.
But a crisis of identty occurs and he finds leaving his wife and child behind not so easy as he'd expected after all. Should he start over in the brother's shoes in a great escape or take the next plane home and tackle his problems?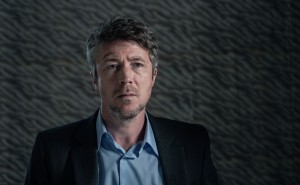 Married writer-directors Joe Lawlor and Christine Molloy's chilly, rather harrowing drama starts with a dead body floating in a lake so you know it's not going to be a fun ride. Sure enough, the film is thoughtful, conscientious and well done, but extremely dour and downbeat.
There's an awful lot of angst to get through here and I never once thought I needed to worry much about the existential problems of Gerry Devine. I've got plenty of my own to keep me awake at night, thank you very much. The script is nuanced but perhaps not quite nearly poignant enough. But it's a worthy, honourable enterprise and it helps a lot that the experienced and capable Gillen is very good indeed.
© Derek Winnert 2013 Movie Review
Check out more reviews on http://derekwinnert.com