Miss Peregrine's Home for Peculiar Children ** (2016, Eva Green, Asa Butterfield, Samuel L Jackson, Judi Dench, Rupert Everett, Chris O'Dowd, Ella Purnell) – Movie Review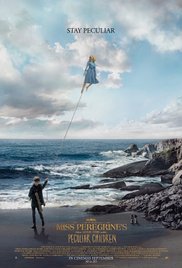 Director Tim Burton's 2016 teenage fantasy adventure movie is, as ever, intriguing and lovingly crafted, not to mention strongly cast, but this time a disappointing let-down. I'm afraid I was rather bored by the dull and over-long (127 minutes) Miss Peregrine's Home for Peculiar Children, though it is probably OK for its young adult audience, some of whom might find it amusing and possibly even a bit scary. But it just isn't campy enough or fun enough for real adults.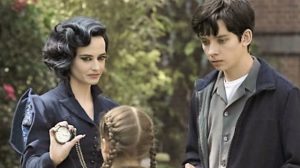 Eva Green as head of home Peregrine, Samuel L Jackson as the bad Barron and even Terence Stamp as Grandpa are all doing their best for it, and certainly entertain. Jackson manages to get the film's laughs. But Judi Dench as Miss Avocet, Rupert Everett as the ornithologist, Allison Janney as the psychologist Dr Golan and Chris O'Dowd as Dad are very subdued and below par. For this, these top performers can't be blamed. It must be the unconvincing script with its flat, uncompelling dialogue, and Burton's unusually undynamic handling.
In the old days (er, five years ago), it would have starred Helena Bonham Carter instead of Green, Johnny Depp instead of O'Dowd and Christopher Lee instead of Stamp and it would have been so much livelier. I like Green a lot, and she can do camp, or at least arch, well, but she isn't funny and H B C is.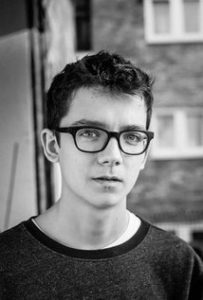 Although Green stars and is the title character, and seen most prominently in all the ads, it is all about the boy, Jake, played gamely enough by Asa Butterfield, wh0 is 20 on April 1 2017 and looks about 15, which is exactly right for the character, I guess. Butterfield should get a better agent, maybe Eva Green's, then he'd get top billing and his face on the poster. Anyway, Butterfield is a good little actor and does well with a lot of screen time by not much flash to perform.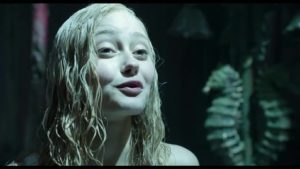 Jane Goldman has written a rather wan and unconvincing screenplay based on the young adult novel written by Ransom Riggs. There's just no enchantment and no magic on screen. The crucial tentative love story between Jake and Emma (Ella Purnell) remains just that – tentative. I don't know why most of the action takes place in Wales, and the finale transfers to Blackpool and its pier. But try though Burton does, both locations remain stubbornly mundane, though picturesque enough. Maybe abroad, these locations will look exotic enough to be charming.
My 3D wasn't working, possibly because I was sitting on the extreme left of the cinema. So even the 3D was flat. I fear they are after a new franchise, but that would be peculiar.
Green and Dench co-starred in Casino Royale (2006).
© Derek Winnert 2016 Movie Review
Check out more reviews on http://derekwinnert.com