Midnight in the Garden of Good and Evil **½ (1997, Kevin Spacey, John Cusack, Jude Law) – Classic Movie Review 1330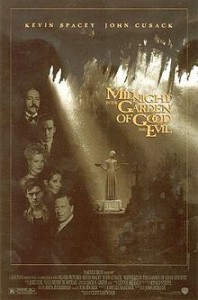 Director Clint Eastwood's 1997 thriller stars Kevin Spacey, who impresses mightily as Jim Williams, an antiques dealer who shoots dead his employee Billy Hanson (Jude Law) and is on trial for murder. Williams is a self-made millionaire, art collector, antiques dealer, bon vivant and semi-closeted homosexual. Hanson is Williams's violent, young and sexy lover.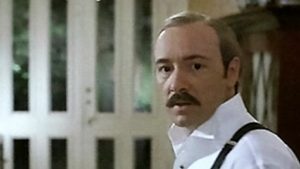 With a screenplay by John Lee Hancock, Eastwood's adaptation of John Berendt's 1994 non-fiction bestselling thriller is something of a mixed blessing. On the one hand it is an elegant, atmospheric and compelling artifice. But on the other hand, it is an uneasy and over-long experience as a movie, running two hours 35 minutes.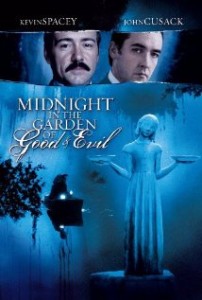 The reliable John Cusack grounds the very strange piece in reality in a stalwart portrayal of young New York journalist  John Kelso, a reporter who finds himself unexpectedly caught up in the subsequent murder trial in Savannah, Georgia, and covering the case. Kelso is based on Berendt but is here given an extraneous love interest, played by Eastwood's daughter Alison Eastwood.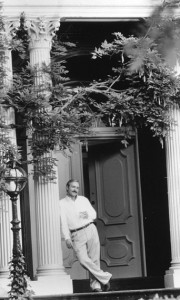 Jack Thompson, Irma P Hall, Kim Hunter, Geoffrey Lewis, Anne Haney, Richard Herd, Leon Rippy, Alison Eastwood, Paul Hipp, The Lady Chablis [Chablis Deveau], Dorothy Loudon and Bob Gunton are also in the cast. Jim Williams's real-life attorney Sonny Seiler appears as Judge White, the presiding judge at the trial.
It had mixed reviews and disappointing box office. On a $30 million budget, it took only $25 million in the US. Spacey's performance and his likeness to Williams are the film's main assets.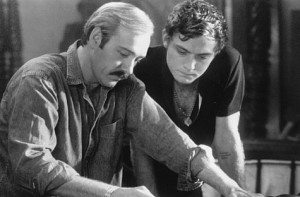 The book and film are based on real-life events that took place in Savannah in the 1980s. Hancock's screenplay strays from the book. Many colourful characters are eliminated or made into composite characters and Williams's multiple trials are combined into one on-screen trial.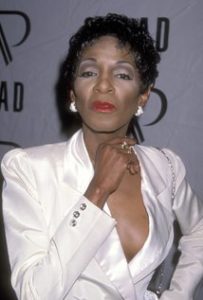 The Lady Chablis, who features in Berendt's book and the film portraying herself, died on September 8 2016, aged 59. She won many drag queen pageants and hosted her own show for charity events at The Cabaret and Club One in Savannah.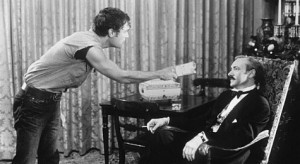 Spacey by coincidence performed a cover version of Bobby Darin's 'That Old Black Magic' for the soundtrack of the film, seven years before he played Darin in Beyond the Sea in 2004. The film soundtrack is dedicated to the music of Johnny Mercer, a Savannah native.
http://derekwinnert.com/the-usual-suspects-classic-film-review-81/
http://derekwinnert.com/seven-classic-film-review-19/
http://derekwinnert.com/beyond-the-sea-2004-kevin-spacey-kate-bosworth-greta-scacchi-classic-movie-review-1329/
http://derekwinnert.com/the-talented-mr-ripley-classic-film-review-41
© Derek Winnert 2014 Classic Movie Review 1330
Link to Derek Winnert's home page for more film reviews: http://derekwinnert.com/