Meet Me in St Louis ***** (1944, Judy Garland, Margaret O'Brien, Leon Ames, Mary Astor) – Classic Movie Review 1119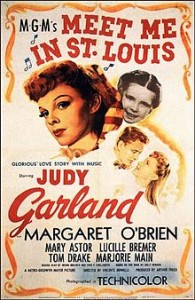 Director Vincente Minnelli's nostalgic, warm-hearted, colourful classic MGM musical is based on novelist Sally Benson's family 1944 saga, which is set in St Louis in 1903 just before the Louisiana Purchase Exposition World's Fair in 1904.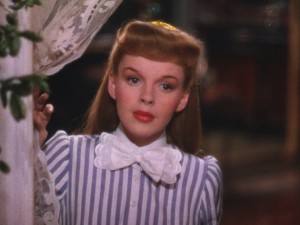 Judy Garland is on her best form both acting-wise and vocally as young Esther Smith, who's in love with the boy next door John Truett, but alas he doesn't even notice her. The small, soapy dramas of Esther's comfortable middle-class family of four daughters and one son accumulate engrossingly until finally they come to a climax when Esther's father Mr Smith announces to the family that he is to be sent to New York on business and eventually they will all move. The family is devastated at the news, especially Esther and her elder sister Rose, whose plans are all threatened – and they will miss the World's Fair too!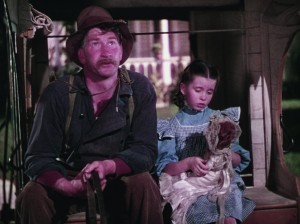 Some of the songs in the film are from around the time of the St Louis Exposition and others were written specially for the movie. It's hard not to thrill to Garland's renditions of Hugh Martin-Ralph Blane new songs, now of course standards — 'The Trolley Song', 'The Boy Next Door', 'Have Yourself a Merry Little Christmas' all of which became hits after the film was released — plus the 1904 title number (by Kerry Mills and Andrew B Sterling). Other old songs include Under the Bamboo Tree, Down at the Old Bull and Bush and Skip to My Lou to put us in the period mood.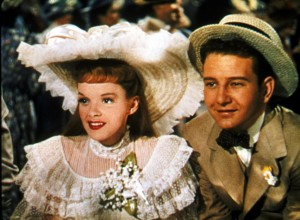 Director Minnelli is totally in his element, lavishing tender loving care on the characters, turn-of-the-last-century period atmosphere, emotional heat and entertainment value. The tale is simple, sentimental, tearful and sad, then a joyful celebration, and it has an extraordinary way of grabbing all but the most hard-hearted by the throat.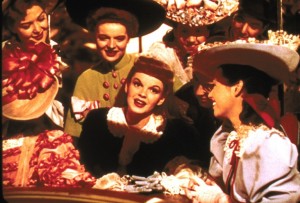 That's partly because there's an adorable cast, performing adorably. Margaret O'Brien as Judy's little sister Tootie, Lucille Bremer as her big sister Rose, Leon Ames and Mary Astor as her parents Alonzo and Anna Smith, Harry Davenport as grandfather, Tom Drake as the boy next door John Truett and Marjorie Main as the family maid and cook all contribute to the film's wonderful down-home, nostalgic aura. George J Folsey's Technicolor cinematography is the icing on the cake.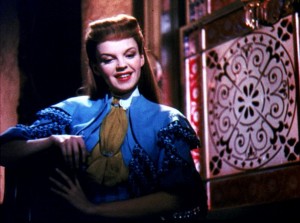 But finally Meet Me in St Louis is the 22-year-old Judy Garland's triumph. She's on stonking form, magnetically mesmerising in a heart-yearning, near heart-breaking performance. And the way she puts those songs across in incredible. However, she won no awards and it was little scene-stealer O'Brien who won an Oscar as the year's outstanding child actress.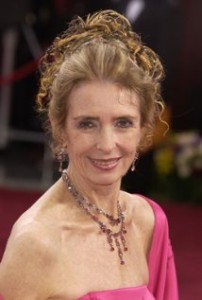 Happily, in 2014, O'Brien (born January 15 1937) is still working, playing Ms Stevenson in Dr Jekyll and Mr Hyde.
The film was nominated for four Oscars for Best Colour Cinematography, Best Scoring of a Musical Picture, Best Original Song (Ralph Blane and Hugh Martin for The Trolley Song) and Best Screenplay, but alas there were no wins.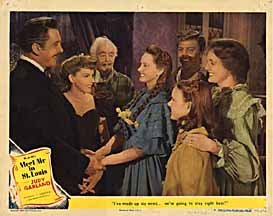 Over the years Have Yourself a Merry Little Christmas has become a schmaltzy seasonal standard oozing goodwill, but in the film it's bitter and ironic lament to the troubled family's very unhappy holiday. Revisions were made to the lyrics later when Frank Sinatra objected to the song's downbeat tone and this revised version is the one usually performed now. Lyricist Hugh Martin had already changed his lyrics that referred to the soldiers fighting during World War Two after Garland opined it was too mean for her to sing to O'Brien.
Joan Carroll, Henry H Daniels Jr, June Lockhart, Hugh Marlowe, Robert Sully, Chill Wills, Donald Curtis and Darryl Hickman are also in the darned fine cast.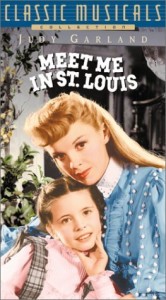 Screenwriters Irving Brecher and Fred F. Finklehoffe adapted Sally Benson's series of short stories originally published in The New Yorker magazine as 5135 Kensington, and later in novel form as Meet Me in S. Louis. Minnelli met Garland on the set, and later married her. Taking a massive $5million in North America, it was the second-highest grossing picture of the year behind Going My Way.
A Broadway musical based on the film was produced in 1989, with additional songs. The American Film Institute ranked it tenth on its list of Greatest Movie Musicals.
http://derekwinnert.com/singin-in-the-rain-classic-film-review-6/
http://derekwinnert.com/kiss-me-kate-1953-kathryn-grayson-howard-keel-ann-miller-classic-film-review-1117/
http://derekwinnert.com/easter-parade-1948-fred-astaire-judy-garland-ann-miller-classic-film-review-1116/
© Derek Winnert 2014 Classic Movie Review 1119
Check out more reviews on http://derekwinnert.com/