Me and Earl and the Dying Girl ***½ (2015, Thomas Mann, R J Cyler, Olivia Cooke, Connie Britton, Nick Offerman, Molly Shannon, Jon Bernthal) – Movie Review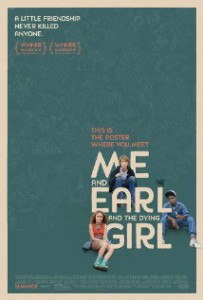 Thomas Mann stars as eccentric but essentially nice 17-year-old Pittsburgh high schooler Greg, who makes parodies of classic movies with his buddy Earl (R J Cyler) but otherwise has no friends. 'We make films,' says Greg. 'We've been making them since we were little.'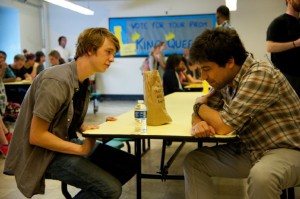 But Greg finds his life changes forever after his mother (Connie Britton) forces him reluctantly to befriend an equally reluctant Rachel (Olivia Cooke), a girl he once knew in Hebrew school who has just been diagnosed with leukaemia.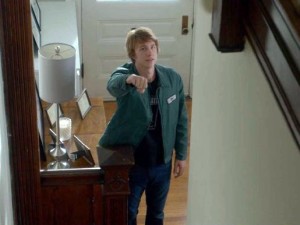 Director Alfonso Gomez-Rejon's quirky, witty, clever American teen movie lifts itself way out of the rut with adroit performances and nifty screen-writing by Jesse Andrews, the author of the source novel.
Yes, there's a dying girl, which is a bit of a downer, but there are also a lot of laughs and essential home truths.
And all those film references provide a grad A education in classic movies!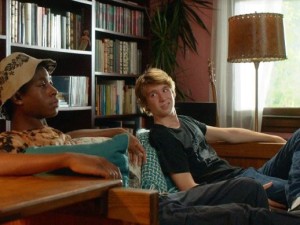 Nick Offerman (Greg's Dad), Molly Shannon and Jon Bernthal are also very useful cast members. The young actors are all excellent but there are actually good roles for the grown-ups in this teen movie, too. Briton and Offerman are outstanding as Greg's parents, and Shannon also scores as the mother who takes to the bottle to drown the pain of her daughter's illness.
Gomez-Rejon's last and only previous film was the very different but equally capable The Town That Dreaded Sundown (2014).
© Derek Winnert 2015 Movie Review
Check out more reviews on http://derekwinnert.com