Marley & Me **** (2008, Owen Wilson, Jennifer Aniston, Eric Dane, Alan Arkin, Kathleen Turner, Ann Dowd, Clarke Peters, Haley Bennett) – Classic Movie Review 4909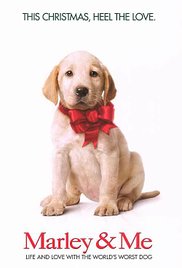 Attention, dog lovers! Director David Frankel's fairly adorable 2008 comedy drama features Owen Wilson as Me, Marley as his labrador dog (named after Bob Marley) and Jennifer Aniston as his wife.
The humans are both journalists, newlyweds in the early 1990s who transfer to warm and sunny Florida. Wilson gets a job as reporter then star columnist under unusually nice and kindly editor Arnie Klein (Alan Arkin), while Aniston becomes a writer on a rival paper.
Wilson plays John Grogan, whose columns were turned into a bestselling book in 2005, and Aniston plays his real-life wife Jenny. Their story starts when John, reluctant to start a family, buys Jenny a labrador puppy to cool her maternal urges.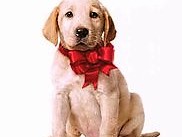 The naughty and neurotic dog proves to be more of a handful than their eventual kids, but provides John with endless copy. A series of mostly charming anecdotes, there is not really much more to the plot than that, so it is admirable that the film is so substantial, entertaining and satisfying.
Played by several dogs, including Clyde, Johan and Rudy, the naughty Marley is fun and adorable, and so are Wilson and Aniston, who make a sweet and credible couple. Aniston is effortless in this kind of part, but Wilson subdues his usual smart-ass persona to be an appealing character.
Yet the real-life shaggy dog tale is way overstretched at two hours, and the ending is a surprising feel-bad downer. And you get a feeling that the script needs a reality check as it is all so darned cosy. Still, there is a lot of simple cheer plus loads of easy-going laughs along the way. Alan Arkin gets a lot to do and raises the spirits but Kathleen Turner has a demeaning little role as a bossy dog trainer.
Screen-writers Scott Frank and Don Roos adapt Grogan's book for the screenplay.
© Derek Winnert 2017 Classic Movie Review 4909
Check out more reviews on http://derekwinnert.com