Man on Fire **** (2004, Denzel Washington, Christopher Walken, Dakota Fanning, Mickey Rourke, Giancarlo Giannini, Rachel Ticotin, Marc Anthony) – Classic Movie Review 256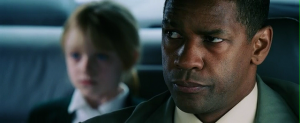 Both Denzel Washington and his true Brit director Tony Scott are on fire with this pounding, in-your-face 2004 thriller, based on the novel by A J Quinnell. It's exhilarating and scary high-adrenaline stuff, delivered at full pelt in a thrillingly souped-up, jazzy, hand-held style by an inspired Scott. The tale may be familiar enough, but the film doesn't have an ordinary bone in its body.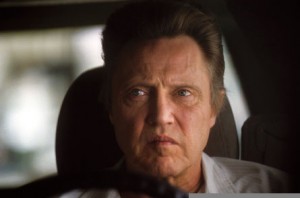 Washington couldn't be better as John Creasy, a boozed-out ex-marine and ex-CIA operative, brought to  a lawless Mexico City plagued by kidnappings by his friend Paul Rayburn (Christopher Walken). With nothing better to do, the uninterested Creasy's hired as bodyguard by a rich Mexican businessman (Marc Anthony) and his American wife (Radha Mitchell) to protect their precocious nine-year-old little daughter, Pita Ramos (Dakota Fanning).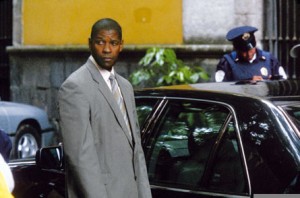 After a bad start, they start to have a friendly, open relationship. But then, when things inevitably go spectacularly wrong and he is wounded when she is kidnapped, Washington recovers and starts on a brutal mission of murderous revenge.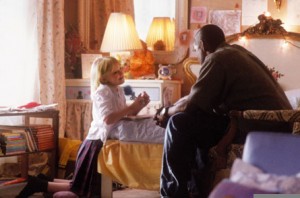 This sizzling, character-driven action thriller motors on its flashy camera effects and stylised, kinetic, choppy editing that beef up the high impact of a great, incendiary script by Brian Helgeland, who wrote Mystic River and won an Oscar for L A Confidential.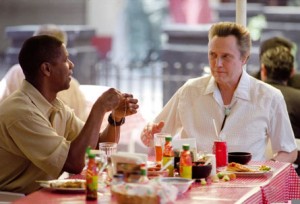 Director Scott piles on the blast-'em-away action, but also gives Washington and Fanning a chance to show their acting prowess, which they do big time. Christopher Walken, Mickey Rourke, Giancarlo Giannini and Rachel Ticotin are also all gainfully employed and properly respected by Scott, who knew all about the importance of the actors' contribution to his films as well as every other aspects of the movies. It's one of his finest movies.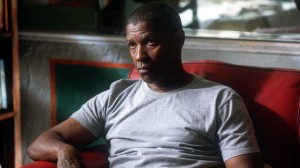 The fourth of five films Washington made with Scott. The others are Crimson Tide, Deja Vu, The Taking of Pelham 123 and his final film Unstoppable. Scott committed suicide on August 19 2012, aged 68.
© Derek Winnert 2013 Classic Film Review 256 derekwinnert.com