Man of Steel **** (2013, Henry Cavill, Amy Adams, Michael Shannon, Kevin Costner, Diane Lane, Russell Crowe, Laurence Fishburne) – Film Review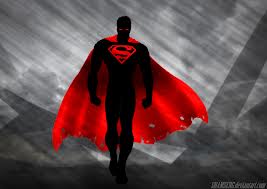 And so the 30-year-old posh boy from the Bailiwick of Jersey, Henry William Dalgliesh Cavill, becomes the latest incarnation of Superman, now a man who dares not speak his name, known only as alien Kal-El and Earth alter ego Clark Kent, in this bold reboot of the franchise. Having narrowly failed to become the superhero in 2006's Superman Returns because Brandon Routh got it, or Edward Cullen in Twilight because he was 'too old' or James Bond in Casino Royale because he was 'too young', this must be a bit of a relief for him.
However Man of Steel pans out, Cavill never need worry again: he's landed $14million plus a percentage of the box-office gross for this one film. Hollywood Monopoly money, holy moley, Batman! No pressure at all, Henry, to be worth that kind of dough. No pressure at all.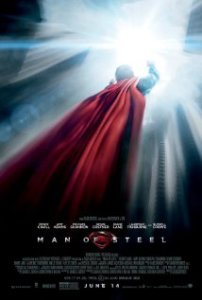 So it's a relief for us to report that Cavill is absolutely fine as Kal-El, son of Jor-El, a right pair of aliens from the planet Krypton. He looks right, absurdly strong-jawed, confident, muscular and strong, a shade smug, a little ambiguous, a man who can wear a superhero costume and not look a prat, who can feel as though he's troubled beneath the smiling exterior, who can seem and sound quintessentially downhome American. Cavill is just right. If this implies he's pulling off a great feat of acting, forget it. He's employed, and used, as a handsome marionette to be whizzed about on wires and CGI, so his acting will have to wait till the Man of Steel franchise gig is over.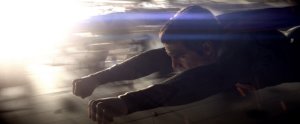 The movie is an exciting collaboration between 300 director Zack Snyder and Batman regenerator Chris Nolan, and it shows. Snyder's baroque visual style is everywhere, entirely propelling the action and defining the movie, while Nolan's dark heart is at the core of the story, characters and tone of Man of Steel. There's no doubt that it's a highly effective combination and collaboration, profitable and artistic in every way.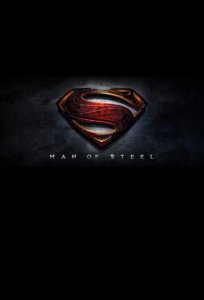 The film's entirely back story, setting up its own sequel and what must be expected to be a long the series. This is good and bad. Good because it makes a bit of a change, something a bit new, lively and fresh seeming: it isn't just an attempt at a better remake of either the 1978 Superman or Superman Returns. Bad because there's no Lex Luthor, no costume changes in phone boxes, no teasing is-he-isn't-he? games with Lois Lane, no rescuing cats from trees, that kind of thing, the things that made Superman actually fun. Man of Steel can be accused of many things, but being fun could never be one of them. Nolan, and to a less extent Snyder, ensures it's so darned serious it hurts. If that's you kind of superhero movie, this one's a five-star hit for you.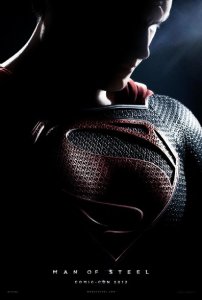 The story starts as the 1978 Superman did with Russell Crowe in Marlon Brando's old role. The opening preamble's quite a bit more spectacular than in Marlon's day, hey it's really dazzlingly staged, but Crowe's no more thrilling, mumbling pretentiously and actorishly, and it's quite a relief when he is quickly killed as Krypton falls apart and he launches his son to supposed safety on planet Earth. Alas, though, there's more of Crowe as the movie rolls along, appearing as a spirit to guide or confront the main characters. Even if this idea was a good one, most of Crowe's dialogue could be cut or heavily pruned, but then he's an Oscar-winning star, giving a performance, and he has to have a lot of screen time apparently.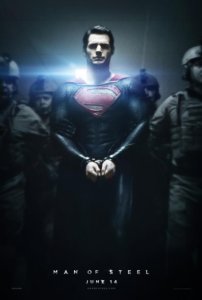 After the prologue, the yarn focuses on the meeting of Kal and Lois as he saves her with his red eye rays (that's right, Lois knows who Superman is!); and the clash between Kal and the movie's villain, Zod, played by a brilliantly evil-looking Michael Shannon, who proves a worthy adversary for Kal throughout. Their battle to the death is to prove the fitting climax to the movie, again brilliantly staged in best baroque fashion by Snyder. Somewhere in the middle, the film falters a bit and loses its way, with a few too many samey explosion, fights and collapsing buildings. But never mind, it's seeking to provide great value, and that it certainly does, even at the expense its slightly over-long 143-minute running time and $225million cost.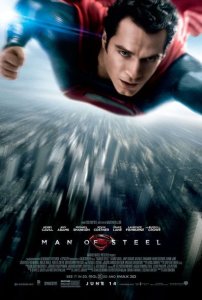 I suppose you can't call Shannon's turn acting either, but it's a great, show-stopping turn none the less. Amy Adams's appearance as fearless, eager-beaver Daily Planet reporter Lois is however certainly a piece of acting, and she's very good indeed, not the damsel-in-distress victim of memory, but a feisty, fiery, thinking-person's action woman.
Kevin Costner and Diane Lane, both well cast, have a bit of emoting to do as Clark Kent's Earth parents, and they're effective enough, but they need more, better dialogue and more room to breathe. It's a shame that their bit seems thin, possibly cut, and far less effective than the similar Glenn Ford and Phyllis Thaxter sequences in the 1978 Superman.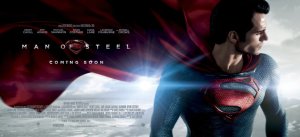 You can't knock Man of Steel visually: pounded relentlessly along by Hans Zimmer's ear-thumping score, it's an astounding, pupil-burning spectacle, looking awesome in 3D, even if your eyes end up as red as Kal's after 134 minutes. But elsewhere the film has weaknesses, and the main ones are (1) that it's way, way over-blown, never settling down to a human scale or focusing in for personal, touching moments (2) that it doesn't have any kind of a sense of humour – and it's based on a series of comics! (3) that it's one long set-up for a series so it only gets to its point and the place we really want to be in at the very end and (4) that its script by David S Goyer lacks wit, quotable lines and true greatness.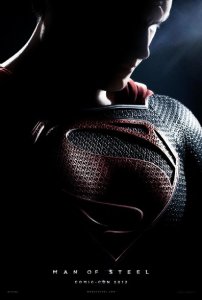 Of course, I'm asking too much – a true five-star Superman movie. But until that magic day comes, this will do pretty nicely. All previous Superman movies have proved the comic isn't a natural for a big-screen treatment, though this is certainly the best yet. This is one hell of a big, fat, fan boys' Superman, and very welcome for that.
http://derekwinnert.com/superman-classic-film-review-522/
http://derekwinnert.com/superman-returns-2006-brandon-routh-kevin-spacey-kate-bosworth-classic-movie-review-1433/
© Derek Winnert 2013 Movie Review
Check out more reviews on http://derekwinnert.com/