Man of Iron [Czlowiek z Zelaza ] ***** (1981, Krystyna Janda, Marian Opania, Jerzy Radziwilowicz, Irene Byrska, Boguslaw Linda) – Classic Movie Review 4473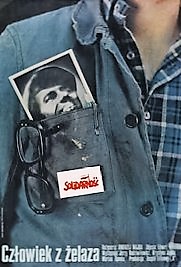 Polish director Andrzej Wajda's 1981 sequel to Man of Marble (1978) is a highly impressive award-winner as the recipient of the Palme d'Or and the Prize of the Ecumenical Jury at the 1981 Cannes Film Festival. The London Film Critics voted it Foreign Language Film of the Year and made Wajda Director of the Year and it was also nominated for a 1982 Best Foreign Language Film Oscar. It is important, committed film-making from one of the world's great film directors.
With the scenario written by Aleksander Scibor-Rylski, Wajda's film this time deals with the rise of Poland's Solidarity movement and its leader Lech Walesa (who appears as himself in the film) from the student reform movement of 1968 to the Solidarity strikes in 1980.
Shot by cinematographers Edward Klosínski and Janusz Kallcinski in documentary style, and making extensive use of newsreel footage and interviews, the film is equally successful as a historical document and as intelligent and informed drama entertainment.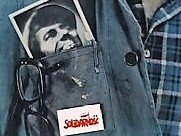 Jerzy Radziwilowicz stars as Maciek Tomczyk, an articulate shipyard worker whose father was killed in the December 1970 protests. Krystyna Janda reprises her role from the first film as Agnieszka, a dissident documentary-maker who is married to Tomczyk, the son of the worker hero she researched.
Marian Opania also stars as Winkel, a weak and alcoholic TV reporter handling the Gdansk shipyard strike for the media in Warsaw in 1980, sent by the ruling party to dig up dirt on the shipyard strikers, particularly on Tomczyk. Pretending to be a sympathiser, Winkel interviews people who know Tomczyk, including his detained wife, Agnieszka.
© Derek Winnert 2016 Classic Movie Review 4473
Check out more reviews on http://derekwinnert.com