Mambo Italiano *** (2003, Luke Kirby, Paul Sorvino, Ginette Reno, Peter Miller, Mary Walsh) – Classic Movie Review 4264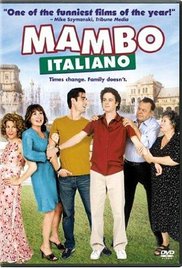 An Italian-Canadian 20something, Angelo Barberini (Luke Kirby), comes out as gay to his nice Italian immigrant parents (Paul Sorvino, Ginette Reno), who are horrified, after he leaves home to share his life with a closety policeman, Nino Paventi (Peter Miller). Nino has his problems too, with his busybody mother Lina (Mary Walsh) stopping him wanting to come out of the closet.
Co-writer-director Emile Gaudreault's likeable 2003 Canadian comedy drama, based on a stage play by Steve Galluccio, means well, is very good hearted and nicely performed, especially by Paul Sorvino and Ginette Reno. But lead actor Kirby, though appealing, lacks big charisma and any twinkle, and Galluccio and Gaudreault's script, though appealing, lacks real wit and sparkle. However, the movie is generally attractive and pleasing, funny in places and just occasionally touching.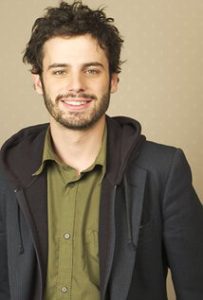 Yet this soft-centred movie has a dated feel, relying to heavily on the charm of its stereotypes without ever pushing the envelope into being challenging or daring. Too cosy and unreal, it lacks the vital spark of exuberance and vivaciousness, making a relentless feel-good film make you feel a lot less good than you feel you should.
Also in the cast are Claudia Ferri, Sophie Lorain, Tim Post and Ellen David.
© Derek Winnert 2016 Classic Movie Review 4264
Check out more reviews on http://derekwinnert