Mama *** (2013, Jessica Chastain, Nikolaj Coster-Waldau) – Movie Review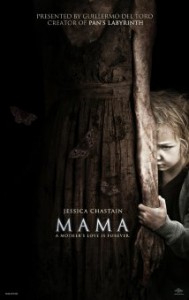 Mama is a pretty good, well-crafted Spanish version of the Japanese drippy water, scary videos, troubled mamas kind of chillers. It has its tense and scary moments, plus a whole lot of atmosphere.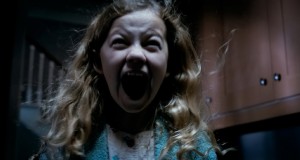 Co-writer director Andy Muschietti's smooth and polished debut, it started life as a 2008 three-minute short of the same name. Produced by Guillermo Del Toro, and Canadian-made, it cost $15million and scored a big hit in the States, taking over $70million there, possibly helped by star Jessica Chastain's Oscar nomination for another movie (Zero Dark Thirty). Here she's brisk and capable but none too convincing as a rich chick who becomes a concerned mama for her coma-stricken boyfriend's two feral nieces.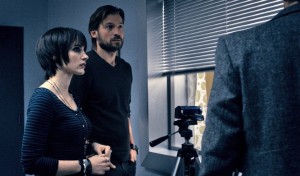 Nikolaj Coster-Waldau has twin roles, neither very exciting or satisfying.
Mama is played by a man, Javier Botet, who has Marfan syndrome, which gives him a slender body and long fingers.
(C) Derek Winnert 2014 Classic Film Review 1177
Link to Derek Winnert's home page for more film reviews: http://derekwinnert.com/