Madame Sousatzka *** (1988, Shirley MacLaine, Navin Chowdhry, Peggy Ashcroft, Twiggy, Leigh Lawson) – Classic Movie Review 6025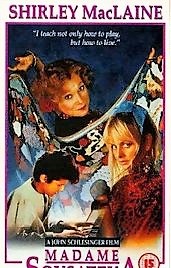 Shirley MacLaine stars as Madame Sousatzka, dotty piano teacher to a 15-year-old prodigy, Manek Sen (Navin Chowdhry), in co-writer/ director John Schlesinger's pleasantly offbeat 1988 drama of life in a West London house peopled by eccentric stereotypes.
Among them, there are Peggy Ashcroft's loopy, titled landlady Lady Emily, Twiggy's failed pop singer Jenny and Leigh Lawson as a slimy agent, Ronnie Blum.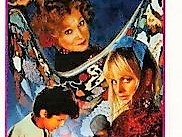 Based on the novel by Bernice Rubens, it is perhaps not the most wonderful or most compelling yarn. But Schlesinger turns it into a highly entertaining showcase for the smashing actors. And MacLaine's wonderfully flamboyant acting is entirely convincing.
The one four-letter word may be cut on TV.
Twiggy met her second husband Leigh Lawson on the set of Madame Sousatzka and they married on 23 September 1988.
Also in the cast are Shabana Azmi, Geoffrey Bayldon, Lee Montague, Robert Rietty, Jeremy Sinden, Sam Howard, Christopher Adey, Barry Douglas, Roger Hammond, Mohammed Ashiq, Carol Gillies, Jamila Massey, Trevor Baxter, Roland Curram, Katharine Schlesinger, Elizabeth Hayes, Manuel Bagorro, Humphrey Burton, Vernon Dobtcheff (as Music Critic), Ryan Ward, Peter Hugo-Daly, Sue Robinson, Jean Anderson, Stephen Webber, Susan Porrett, Jean Anderson and David Doyle.
It is written by Ruth Prawer Jhabvala and John Schlesinger, shot by Nat Crosby, produced by Robin Dalton, scored by Gerald Gouriet, and designed by Luciana Arrighi.
© Derek Winnert 2017 Classic Movie Review 6025
Check out more reviews on http://derekwinnert.com