M Butterfly ** (1993, Jeremy Irons, John Lone, Barbara Sukowa, Ian Richardson, Annabel Leventon) – Classic Movie Review 4366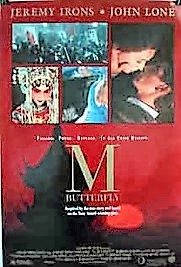 Whatever has gone wrong with this stage to film transfer of the hit Broadway and London West End play by David Henry Hwang about a French diplomat serving in Beijing in 1964, who falls for Chinese opera singer Song Liling without realising his lover is a female impersonator?
Anthony Hopkins was brilliant on the London stage as René Gallimard, but Jeremy Irons never engages the emotions, no matter how suitably haunted and tortured he looks. David Cronenberg seems an ideal choice as director, but his decision to film the bizarre, highly artificial stage material naturalistically scuppers the project.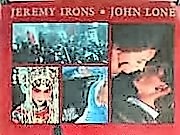 The love and betrayal story as presented here is just plain unbelievable, and the drama is always in neutral when there should be a swirling vortex of emotions. As Song Liling, Lone never convinces that he could be a fragile young woman.
But on the plus side, the production is painstaking and often beautiful and, for all its flaws, this is a film worthy of more respect than the instant dismissal that greeted it in 1993. The film's haunting allusions to Puccini's opera Madama Butterfly engage the mind and spirit, it looks handsome in a stylish production, and it is technically first rate, with gorgeous photography by Peter Suschitzky.
It is based, amazingly, on a true story, though Hwang's screenplay never addresses the question of whether Gallimard really knew his lover was a woman or actually deluded convinced himself into believing he was a woman.
Barbara Sukowa plays Jeanne Gallimard, Ian Richardson plays Ambassador Toulon and Annabel Leventon plays Frau Baden.
© Derek Winnert 2016 Classic Movie Review 4366
Check out more reviews on http://derekwinnert.com