Lucky Number Slevin **** (2006, Josh Hartnett, Ben Kingsley, Morgan Freeman, Bruce Willis, Lucy Liu, Stanley Tucci) – Classic Movie Review 647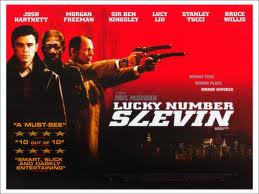 Just the right, cultish cast is assembled for this tough and brilliant 2006 thriller from Scottish director Paul McGuigan, best known for Gangster No 1 (2000), Wicker Park (2004) and Push (2009).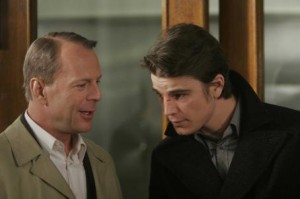 Josh Hartnett is ideal as the hapless – but it turns out mighty resourceful – innocent Slevin Kelevra, who is propelled by a case of mistaken identity into the middle of a war waged by two rival Manhattan crime bosses. In inspired casting, they are played by Sir Ben Kingsley as The Rabbi and Morgan Freeman as The Boss.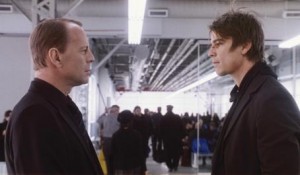 Meanwhile, Slevin is under constant surveillance by Stanley Tucci's relentless Detective Brikowski, as well as Bruce Willis's infamous assassin Mr Goodkat. It all starts in an airport waiting room, as a man in a wheelchair tells a stranger a shaggy dog story about a fixed horse race in 1979 that resulted in a family's deaths.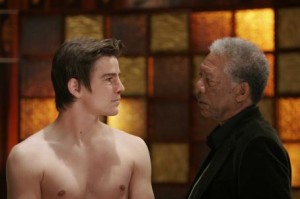 Unfortunately for him, the unlucky, recently mugged Slevin is staying in a friend's Manhattan apartment, where two thugs turn up and force him to see a Mob boss (Freeman) who son has just been killed, along with two bookies.
He orders Slevin to kill the son of his Mob rival (Kingsley). If Slevin is going to survive this ordeal, he will need a plan to get the villains before they get him. Lucy Liu has a key role as Lindsey.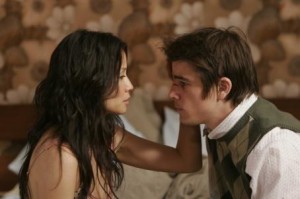 Copious talent is splashed all over this exciting, ingenious, imaginative, satisfying and all round very fine thriller. It is perfectly scripted by Jason Smilovic, whose only screenplay it was for a decade up to 2016 and War Dogs.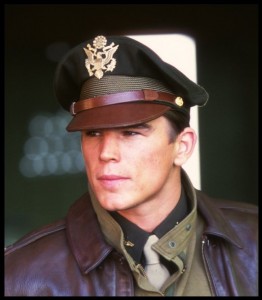 After a short-lived US TV series Cracker: Mind Over Murder (1997), Hartnett broke into the big-screen movie business with his starring role in Halloween H20: 20 Years Later (1998), then made The Faculty, The Virgin Suicides, Town & Country and Pearl Harbor.
 http://derekwinnert.com/the-faculty-classic-film-review-650/
http://derekwinnert.com/the-virgin-suicides-classic-film-review-664/
http://derekwinnert.com/halloween-h20-20-years-later-classic-film-review-649/
http://derekwinnert.com/pearl-harbor-2001-ben-affleck-josh-hartnett-kate-beckinsale-classic-film-review-1142/
http://derekwinnert.com/town-country-2001-warren-beatty-diane-keaton-classic-film-review-1208/
© Derek Winnert 2014 Classic Movie Review 647 derekwinnert.com
Link to Derek Winnert's home page for more film reviews: http://derekwinnert.com/