Loving **** (2016, Ruth Negga, Joel Edgerton, Will Dalton) – Movie Review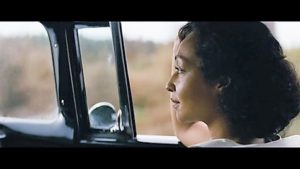 Writer-director Jeff Nichols tells the compelling and moving true story of interracial couple Richard and Mildred Loving, and their ground-breaking legal challenge of their arrest for their marriage in Virginia.
The movie is really well handled and, above all, really well acted by Ruth Negga and Joel Edgerton in the most warm, tender and sincere of performances. Both actors are equally outstanding, and both were nominated at the Golden Globes, but unfairly Negga alone is Oscar nominated. Nevertheless, that is well deserved.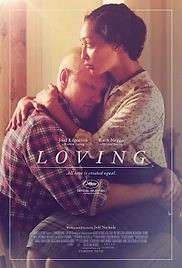 Their apparently endless civil liberty-supported legal battle goes all the way to the US Supreme Court. The film's simple yet profound theme is the one of the advertising that is honest and true for once: 'All love is created equal.' However bad the times are now in America for minorities, the film gives the strong and vivid impression that they were a great deal worse around 1960.
© Derek Winnert 2017 Movie Review
Check out more reviews on http://derekwinnert.com