Lovelace – Film Review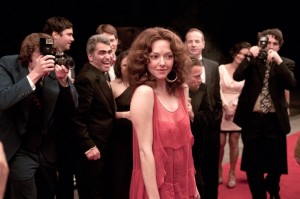 Rob Epstein and Jeffrey Friedman's film is a thoughtful, provocative version of the story of Linda Lovelace, the star of Deep Throat (1972), the world's most famous and successful porn movie. Born Linda Boreman in 1949, she left her restrictive home as a very young woman and rather innocently teamed up with the (on the surface) charming pornographer Chuck Traynor and became the most famous porn star of all time.
He became her husband. But unfortunately he turned out to be an abusive and coercive one. He made her a star for a while but then he ruined her life for even longer.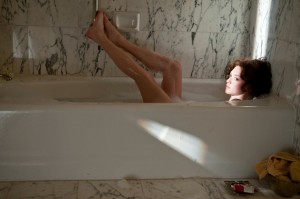 Lovelace is a splendidly fast-moving and feisty movie. Imaginatively directed, it's extremely well acted by a distinguished cast and infused with an excellent, fun 70s period feel. Of course it's raunchy and makes a strong statement, as expected. It's about a porn star! But, though it relishes some of the details of the life and the movie-making, it shows an underlying seriousness of purpose that isn't entirely expected.
This makes it a film that's ultimately not at all exploitative, and one which Linda Lovelace would have approved of. It's a kind of condemnation of the extremes of the free-and-easy times of the early 70s too, at the tail end of the hippie era. And this shows the flip side of the peace and love ethos where love has to be paid for – and at a terrible price.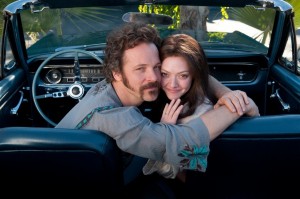 The world's most famous porn star isn't on trial in this movie. Linda's a martyr and heroine of the story. She's shown first as a victim of circumstance, then as a survivor and someone who finally went on and succeeded in making her own life and other people's better.
The public only knew her as the sleazy star of sleazy movies. But her 1980 biography Ordeal eventually told the real story behind the bright porn lights. Sadly, Linda died in 2003 at the age of only 53, but she felt fulfilled and redeemed.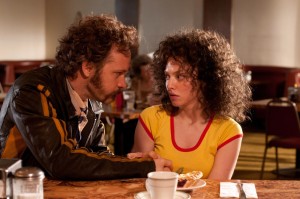 Amanda Seyfried and Peter Sarsgaard respond brilliantly to the demands of playing their fairly extreme characters. An almost unrecognisable Sharon Stone and Robert Patrick are ideal as Linda's over-protective parents. Anguished and heartbroken, Stone is particularly impressive; she deserves more screen time. In fact, it's one of those rare occasions when the whole movie deserves more screen time. It's that good. After 93 minutes, I didn't want it to end; I needed another half hour of movie.
(C) Derek Winnert 2013 derekwinnert.com