Love on the Run *** (1936, Joan Crawford, Clark Gable, Franchot Tone, Reginald Owen) – Classic Movie Review 5781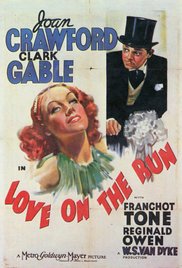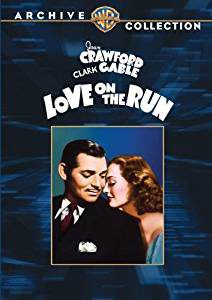 Producer-director W S Van Dyke II's 1936 MGM romantic comedy again pairs the irresistible couple of Clark Gable and Joan Crawford in a fast-moving, enjoyable screwball farce, following their hit with Forsaking All Others (1934).
Here are Gable and Crawford just exactly as the Thirties public wanted to see them — laughing and in each other's arms, as a runaway bride and an undercover reporter caught up in political intrigue in Europe.
Gable and Franchot Tone (alias the then Mr Crawford) play battling reporters, Mike Anthony and Barney Pells, both in the chase after American heiress on the run Sally Parker (Crawford) fleeing her planned wedding to Prince Igor (Ivan Lebedeff). You have to feel sorry for Tone, who does well in the boring part because the public only had eyes for the stars, and they return the favour by scintillating.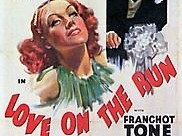 It runs a brisk and bracing 80 minutes, is written by John Lee Mahin, Manuel Seff and Gladys Hurlbut, based on a story by Julian Brodie and Alan Green, is shot in black and white by Oliver T Marsh, is produced by Van Dyke and Joseph L Mankiewicz, is scored by Franz Waxman, and designed by Cedric Gibbons.
Also in the typically lavish MGM character actor support cast are Reginald Owen, Mona Barrie, Donald Meek, Charles Judels, William Demarest, Norman Ainsley, Richard Alexander, Harry Allen, Alice Ardell, Jimmy Aubrey, George Beranger, Egon Brecher, Elsa Buchanan, Gino Corrado, Gennaro Curci, Reynolds Denniston, Otto Fries, Billy Gilbert, Douglas Gordon, Tom Herbert, Charles Irwin, Donald Kerr, Leonid Kinskey, Alphonse Martell, Frank Mayo, John Power, Frank Puglia, Bert Roach, Christian Rub, C Montagu Shaw, Yorke Sherwood, Phillips Smalley, Charles Trowbridge and Duke York.
Tone and Crawford had married a year earlier.
It is available on Region 1 DVD.
© Derek Winnert 2017 Classic Movie Review 5781
Check out more reviews on http://derekwinnert.com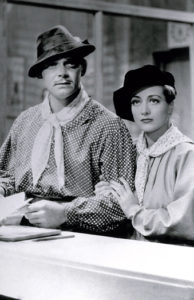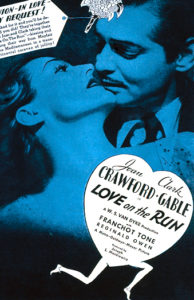 Movie Queens – Joan Crawford by Graeme Jukes.