Love and Death on Long Island **** (1997, John Hurt, Jason Priestley, Sheila Hancock, Maury Chaykin, Fiona Loewi, Harvey Atkin, Gawn Grainger) – Classic Movie Review 4958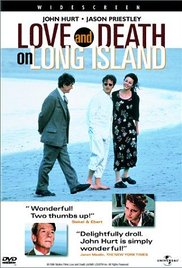 John Hurt revealed that his personal favourites of his own films were Love and Death on Long Island (1997), in which he plays an ageing author obsessed with a young actor, and The Field (1990), Jim Sheridan's fable of strife in a remote Irish village.
Hurt is tremendous in Love and Death on Long Island in a fearless and true performance as widower Giles De'Ath, who falls in love with film star Ronnie Bostock, the star of a movie he has just seen. He then travels to Long Island city where Ronnie lives and meets him, pretending that Ronnie is a great actor and that is why Giles admires him.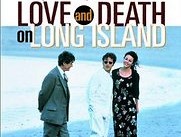 Gilbert Adair's novel is in safe hands with writer/ director Richard Kwietniowski, who handles everything subtly, delicately and quite exquisitely. It is kind of a companion piece to Death in Venice, and Hurt is as brilliant as Dirk Bogarde is in that movie. Hurt gives a very touching performance and the film is very moving. It's a heart-breaking tale of obsessive love. It predates the similar God and Monsters (1998) by just one year.
It is Hurt's show but Priestley is an excellent, stalwart foil for him and Sheila Hancock is outstanding in support as Giles's housekeeper.
Richard Kwietniowski won the Carl Foreman Award for the Most Promising Newcomer at the BAFTA Awards 1999.
Gilbert Adair (1944–2011) wrote the novel and screenplay for The Dreamers.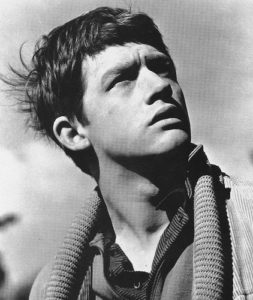 RIP irreplaceable John Hurt (1940 – 22 January 2017).
© Derek Winnert 2017 Classic Movie Review 4958
Check out more reviews on http://derekwinnert.com