Love [Anna Karenina] **** (1927, Greta Garbo, John Gilbert, Brandon Hurst, Philippe De Lacy) – Classic Movie Review 2918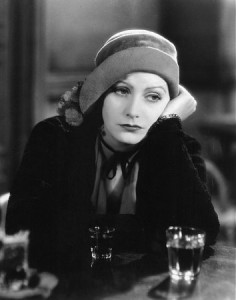 For producer-director Edmund Goulding's 1927 MGM romantic drama silent movie, there could be only one actress to play Leo Tolstoy's heroically suffering heroine Anna Karenina – Greta Garbo. MGM made the film to cash in on its winning romantic team of Garbo and John Gilbert, stars of their 1926 hit Flesh and the Devil.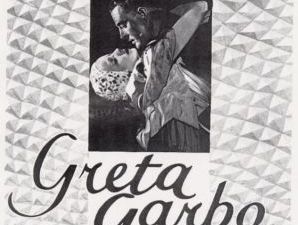 And, indeed, the great lady suffers romantically and superbly, while John Gilbert has just the right dashingly handsome looks as Captain Count Alexei Vronsky, for whom the married Anna gives up everything. Together, they provide plenty of the heat that the movie promises. In co-starring support, there is restrained silent movie acting from Brandon Hurst as Anna's older husband Senator Alexei Karenin and winsome playing from Philippe De Lacy as the Karenins' son, Serezha.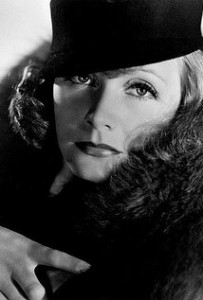 Director Goulding stokes up exciting scenes, particularly the officers' steeplechase, and a four-hankie moment when Anna returns to her home to see her son. It may not exactly be Tolstoy but it provides an unparalleled flavour of the stars' romantic eroticism. A substitute non-tragic, non-Tolstoy outcome was shot for cinema managers who thought their patrons wouldn't be able to stand the original tragic ending. This is the American version, but the European version follows the events of the climax of Tolstoy's book.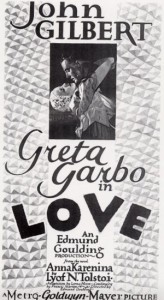 MGM's once-famous silent movie plays creakily now of course, but it still looks magnificent in its glorious cinematography by William H Daniels and incredibly lavish production. It is clearly evident up there on the screen that the sets (by production designers Cedric Gibbons and Alexander Tolubuff) and costumes cost MGM a fortune, as did Garbo's salary, which was raised up from her regular $600 a film to $5,000 for this one. It had a budget of $487,994, which was enormous back then.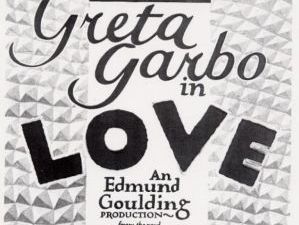 Also in the cast are George Fawcett (as Grand Duke Michel), Emily Fitzroy as Grand Duchess, Mathilde Comont, Edward Connelly as Priest, Carrie Daumery as Dowager, Margaret Lee as Blonde Flirt, Jacques Tourneur as Extra (uncredited) and Dorothy Sebastian as Spectator Extra at Races (uncredited).
A title card reads: 'I like to be alone.'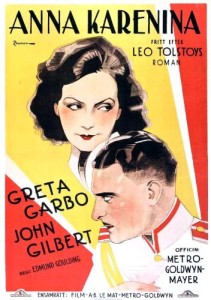 Director Dimitri Buchowetzki began filming with Garbo and Ricardo Cortez, but unhappy executive producer Irving Thalberg replaced him with Goulding, cinematographer Merritt B Gerstad with Daniels, and Cortez with Gilbert.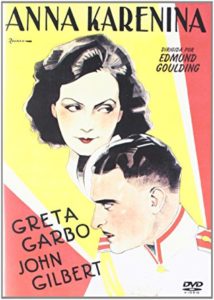 It is available on Region 2 DVD.
The title was changed from the original Heat and publicity campaign was huge.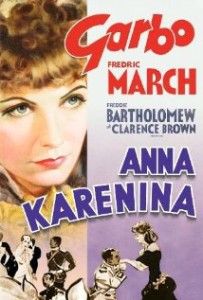 It was re-filmed in sound in 1935 as a talkie vehicle for Garbo again as Anna Karenina.
© Derek Winnert 2015 Classic Movie Review 2918
Check out more reviews on http://derekwinnert.com