Lost Souls ** (2001, Winona Ryder, Ben Chaplin, John Hurt, Philip Baker Hall and Elias Koteas) – Classic Movie Review 4364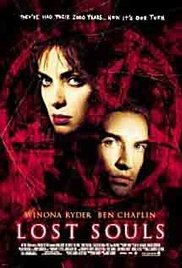 We know we must be in trouble in 2001 if the world's fate scarily rests on the tiny narrow shoulders of Winona Ryder, who battles with her baffling miscasting as a religious fanatic convinced that a crime writer (Ben Chaplin) has been chosen as Satan's vessel on Earth.
In this misjudged horror film, Ryder plays religious young woman Maya Larkin, who is pulled out of the Devil's grip by a priest, Father Lareaux (John Hurt). Then she encounters the bestselling crime writer Peter Kelson (Chaplin) at an exorcism of a sociopath, who reveals in a coded message the name of the man whose body Satan plans to inhabit – Kelson. And before you can say 666, Winona sets off to try to save his soul.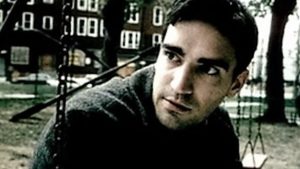 It is admirable that this flashy pop video-style version of The Exorcist looks so startling and imaginative. And so it should, given that it is directed by Janusz Kaminski, the Oscar-winning cinematographer of Schindler's List and Saving Private Ryan. Also on the plus side, the set-up is intriguing and the supporting cast, including Hurt, Philip Baker Hall (as Father James) and Elias Koteas (as Deacon John Townsend), does a good job. But, alas, as a piece of storytelling, the film is flimsy, fumbled, tedious and incoherent.
Also in the cast are Sarah Wynter, John Beasley, Victor Slezak, John Diehl, Brad Greenquist, W Earl Brown and Brian Reddy (as Father Frank Page).
It cost $50,000,000 and grossed only $16,780,000 in the US. After a couple of long delays, it was released on 13 October 2000, unfortunately the same day as the re-release of The Exorcist.
© Derek Winnert 2016 Classic Movie Review 4364
Check out more reviews on http://derekwinnert.com