Lord of War **** (2005, Nicolas Cage, Ethan Hawke, Jared Leto, Bridget Moynahan, Ian Holm) – Classic Movie Review 4330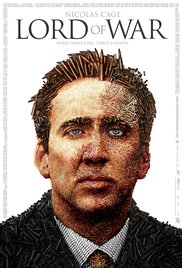 Nicolas Cage greedily bites off a meaty role as Yuri Orlov, the world's richest arms dealer, who marries his dream girl Ava Fontaine (Bridget Moynahan) and enlists his brother Vitaly Orlov (Jared Leto) into his evil trade.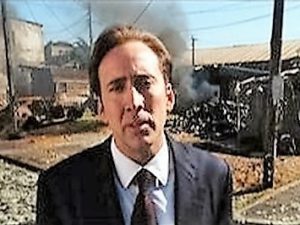 Doggedly pursued by Interpol agent Jack Valentine (Ethan Hawke), the Russian-American Yuri Orlov (Cage) has to confront his way of life – and death.
With brilliant sequences and fantastic performances, writer-director Andrew Niccol's clever 2005 movie involves and grips, and has a lot to say about the sorry state of the world.
Ian Holm plays Simeon Weisz.
Filmed in South Africa, and also the Czech Republic, Coney Island and Brighton Beach, Brooklyn, Wendover, Utah, and New York City, it was an expensive production, at $50 million, and took only $24 million back in the US.
It is rated R for strong violence, drug use, strong language and sexuality.
Niccol previously wrote and directed Gattaca and S1m0ne, and wrote The Truman Show.
© Derek Winnert 2016 Classic Movie Review 4330
Check out more reviews on http://derekwinnert.com