Loophole *** (1981, Albert Finney, Martin Sheen, Susannah York, Colin Blakely, Robert Morley, Jonathan Pryce, Christopher Guard, Alfred Lynch) – Classic Movie Review 4188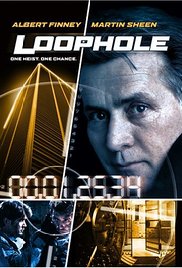 Robbing a bank by burrowing through sewers to get to its vaults adds piquancy to this tolerably exciting, old-fashioned 1981 British bank vault heist thriller, with a sturdy star turn from Albert Finney as the ageing safecracker.
As crook mastermind Mike Daniels, the man who assembles the team of thieves for the London robbery, Finney leads a sturdy cast through the crime-caper motions, without particularly distinguishing themselves, though Martin Sheen adds some sheen as architect Stephen Brooker, who gets involved through a need for cash after losing his job. It also stars Susannah York, Colin Blakely, Jonathan Pryce, Robert Morley, Alfred Lynch, Tony Doyle and Christopher Guard – an excellent lineup of usual suspects of the day.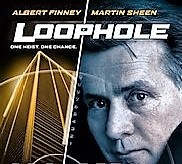 Exposed as a small picture on the big screen, it works well on TV, where its claustrophobic atmosphere and tense suspense make their mark. Professionally written, it is briskly and capably handled by director John Quested. There's room for efficient little films like this.
Jonathan Hales's screenplay is based on the novel by Robert Pollock. Lalo Schifrin's score is an obvious asset.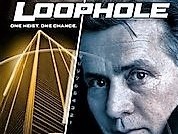 Also in the cast are Gwyneth Powell, Jerry Harte, James Grout, Terrence Hardiman, Bridget Brice, Ian Howarth, Harriet Collins, Clive Graham, James Linton, James Cobbins, Constantin Gregory, Timothy Bateson, Donna Reading, Fanny Carby, Jennifer Granville, Jonathan Hales, Wally Thomas, Lisa Coleman, Amy Dabley, Saskia Cox, Lloyd McGuire, Derek Hollis and Raymond Mason.
© Derek Winnert 2016 Classic Movie Review 4188
Check out more reviews on http://derekwinnert