Looking for Mr Goodbar *** (1977, Diane Keaton, Tuesday Weld, William Atherton, Richard Kiley, Richard Gere, Alan Feinstein, Tom Berenger, Priscilla Pointer, LeVar Burton, Brian Dennehy) – Classic Movie Review 4187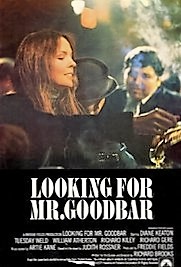 Diane Keaton may be oddly cast but she grabs one of her best non-Woody Allen opportunities as bar-hopper Theresa Dunn, a Catholic school teacher of deaf children by day who by night takes to the singles bars to pick up men for sex in this intriguing pre-AIDS 1977 romantic sex melodrama for adults.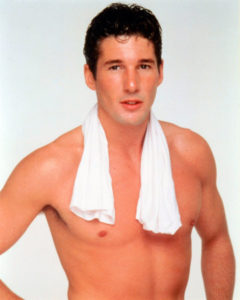 Luckily for Keaton, one of her pick-ups is the young Richard Gere in a career-making cameo as Tony, the rough trade who gives her a hard time. William Atherton plays James, the nice guy who loves her, and Tom Berenger plays Gary, the bisexual psychopath she then meets. Director Richard Brooks's screenplay, from Judith Rossner's bestseller, is as intelligent as it is provocative, casting the stale stench of desperation, loneliness and old sex over the pathetic characters.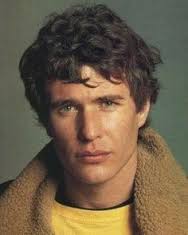 Keaton is wonderful, but even so Tuesday Weld almost steals the show in an Oscar-nominated performance as her sister Katherine. Weld, and Richard Kiley and Priscilla Pointer as the sisters' parents Mr Dunn and Mrs Dunn add true acting lustre.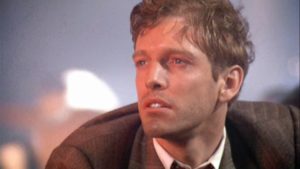 Rossner's notorious, ultra frank bestseller makes for deeply dodgy entertainment, and its negativity and nihilism are deeply disturbing. But writer-director Brooks achieves some considerable quality with his realistic picture of the repressed, lonely and sex-crazed in the Big Apple of the carefree, careless pre-AIDS era.
It is Brian Dennehy's film debut as the surgeon.
© Derek Winnert 2016 Classic Movie Review 4187
Check out more reviews on http://derekwinnert