Lola ***** (1961, Anouk Aimée, Marc Michel, Jacques Harden) – Classic Movie Review 4303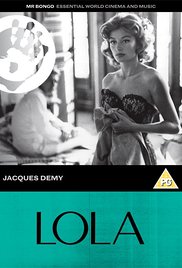 The then inspired young French New Wave (Nouvelle Vague) director Jacques Demy's 1961 debut is not only his first movie but arguably his best film. It is a delightful, still fresh romantic extravaganza.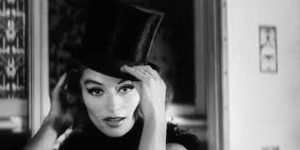 Anouk Aimée, in one of the best performances of her career, gives an extraordinary portrayal as Lola, a cabaret singer in Nantes (a city on the Loire River in western France), who has the men clustering round her like moths around a flame, The Blue Angel-style. Marlene Dietrich's character in 1930 is also called Lola, of course ('they call me naughty Lola, the wisest girl on earth, at home my pianola is played for all it's worth…').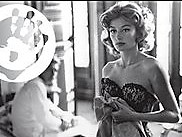 Demy employs a pattern that evokes Max Ophüls's La Ronde, as lives criss cross, love affairs occur and people change. Lola takes her pick of three sailors on leave, including the dreaming hero Roland Cassard (Marc Michel), Michel (Jacques Harden) and Frankie (Alan Scott).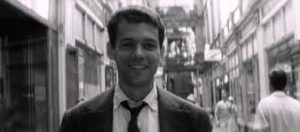 With its charming, universal story and film references running the gamut from Robert Bresson to Gary Cooper, this is one of the great joys and key films of the French New Wave and it still provides magnetic entertainment. It is influenced by On the Town (1949) as well as by the work of Max Ophüls, to whom the film is dedicated.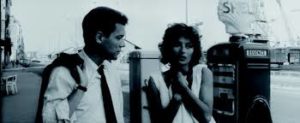 Also in the cast are Elina Labourdette, Annie Dupéroux, Catherine Lutz, Corinne Marchand and Margo Léon [Lion].
Raoul Coutard photographs in beautiful widescreen black and white, and there's a notable score by Michel Legrand.
Demy, a lover of the Hollywood musical, was later to make his own classic musical The Umbrellas of Cherbourg (1964). Aimée went on to play another character called Lola in Demy's Model Shop (1968).
© Derek Winnert 2016 Classic Movie Review 4303
Check out more reviews on http://derekwinnert.com