Little Women **** (1949, June Allyson, Elizabeth Taylor, Peter Lawford, Margaret O'Brien, Janet Leigh, Mary Astor, Rossano Brazzi, Lucile Watson, C Aubrey Smith) – Classic Movie Review 4266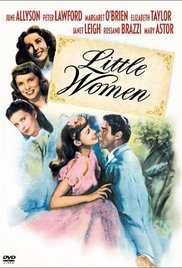 Director Mervyn LeRoy's 1949 movie is an expensive and colourful remake of director George Cukor's 1933 classic Little Women based on Louisa May Alcott's famous novel about four sisters finding romance.
The lovely cast faithfully follows Cukor's classic, but this time is all seems a little bit too sweet and too calculated. Entertaining though it is, it does not hit the high spots of the 1933 film, but it is still worth while for the cast and the visuals.
The young, vibrant stars June Allyson, Elizabeth Taylor, Margaret O'Brien and Janet Leigh are extremely appealing as the New England American Civil War teenagers Jo, Amy, Beth and Meg in a wonderful MGM production, beautifully lensed by cinematographers Robert Planck and Charles Schoenbaum in glorious Technicolor.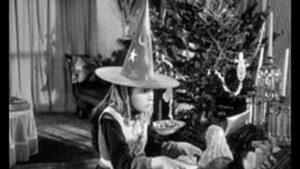 Also in the vintage cast are Peter Lawford as Laurie, Mary Astor as matriarch Marmee, Rossano Brazzi as Professor Bhaer, Lucile Watson as Aunt March, [Sir] C Aubrey Smith as Mr Laurence, Leon Ames as Mr March, Elizabeth Patterson as Hannah, Harry Davenport as Dr Barnes, Connie Gilchrist, Ellen Corby, Will Wright, Harlan Briggs, Richard Stapley [Wyler] and Olin Howland.
Composer Adolph Deutsch adapts and reuses the original Max Steiner score from the 1933 movie.
Properly honouring the wonderful production, the Academy awarded it the Oscar for the Best Art Direction-Set Decoration.
It was remade in 1978 as Little Women and again in 1994 as Little Women.
© Derek Winnert 2016 Classic Movie Review 4266
Check out more reviews on http://derekwinnert