Lisztomania ** (1975, Roger Daltrey, Sara Kestelman, Paul Nicholas, Fiona Lewis, Ringo Starr, Rick Wakeman) – Classic Movie Review 5451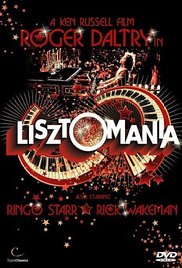 After The Music Lovers (1970) and Mahler (1973), here we go with still more music and sex from writer-director Ken Russell in 1975.
So stand by for Russell's smutty over-grown schoolboy representation of composer and pianist Franz Liszt (1811-86) as a Cockney rock star. Certainly the movie fully achieves Russell's regular game plan of outraging many viewers as it pleases.
No one can accuse it of not being lively and in the worst of all possible taste. It boasts lots of energy, burning as bright as Russell's visual style, but, other than to be shocking and perhaps arguably entertaining, its purpose seems obscure.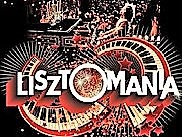 Recruiting from the pop and rock music business, Russell casts The Who's Roger Daltrey as Liszt, Paul Nicholas as Richard Wagner, Rick Wakeman as Thor and Ringo Starr, who proves quite a star as the Pope (that's the Pope who likes playing the drums, by the way!). It turns out that Daltrey doesn't look very much like Liszt, but never mind.
You could easily make a long Liszt of the things you don't enjoy about the film, among which are its deficits as a history or music lesson. But why bother when it looks and sounds so startling? So it is best just to sit back and let it all happen in front of you.
In the 21st century, it seems like a silly, self-indulgent curio of the bad old days of the Seventies.
Oliver Reed has a cameo as the servant of Princess Carolyne von Sayn-Wittgenstein. (Sara Kestelman). Liszt met Princess Carolyne while touring in the Polish Ukraine (then part of the Russian Empire) in 1847.
Also in the cast are Fiona Lewis, Veronica Quilligan, Nell Campbell, Andrew Reilly, John Justin, Imogen Claire as French novelist George Sand, David English, Rikki Howard, David Corti, Anulka Dziubinska, Lucy Willers, Felicity Devonshire, Murray Melvin, Aubrey Morris, Andrew Faulds, Ken Parry, Kenneth Colley, Otto Diamant andGeorgina Hale.
Who'd have though composer Wakeman would be one of the BBC TV's Grumpy Old Men in 2004? Oh dear!
It runs 105 minutes, is made by Goodtimes Enterprises, is released by Warner Bros, i shot in widescreen by Peter Suschitzky, is produced by Roy Baird and David Puttnam, is set designed by Philip Harrison, and is scored by Rick Wakeman and Jonathan Benson.
© Derek Winnert 2017 Classic Movie Review 5451
Check out more reviews on http://derekwinnert.com