Like Grains of Sand [Nagisa no Shindobaddo] *** (1995, Yoshinori Okada, Kôta Kusano, Ayumi Hamasaki, Kumi Takada, Kouji Yamaguchi) – Classic Movie Review 4035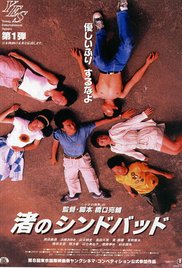 Yoshinori Okada and Kôta Kusano star in writer-director Ryosuke Hashiguchi's intense, subtle and moving 1995 Japanese gay film about the complex relationships between a close-knit group of four teenage friends and focusing on a high school student in love with his best friend.
Yoshida (Kôta Kusano) is planning to leave Shimizu (Kumi Takada) for Aihara (Ayumi Hamasaki), while Ito (Yoshinori Okada)'s love for Yoshida seems to have little chance for success. Ito and Aihara plot to teach Yoshida a lesson.
Like Grains of Sand is an excellent Japanese film about late-teens struggling in high school with their feelings and relationships, as one of the boys comes to terms with his gayness when he thinks he may have fallen in love with his best friend.
This mundane little premise produces a remarkably intelligent, thoughtful and complex – and above all truthful seeming – film, where the Japanese atmosphere is intriguing and fascinating, and the acting by the young people realistic and convincing. It is intelligently written and carefully done by Hashiguchi. The cleverest thing is how the script is so beautifully elusive and understated.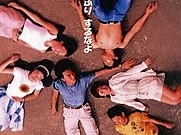 Also in the cast are Shizuka Isami, Kouji Yamaguchi, Bang-ho Cho and Shizuka Isami
The cinematography is by Shogo Ueno, the producer is Kiyomi Kanazawa and the score is by Kazuya Takahashi.
© Derek Winnert 2016 Classic Movie Review 4035
Check out more reviews on http://derekwinnert