Liberty Heights **** (1999, Joe Mantegna, Adrien Brody, Ben Foster, Bebe Neuwirth) – Classic Movie Review 1546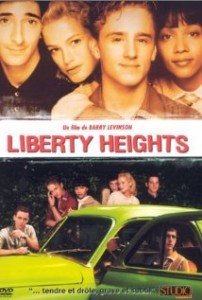 Writer-director Barry Levinson's posh, intelligent, enjoyable if rambling 1999 coming-of-age drama centres on two Jewish brothers in Baltimore in 1954-55. It boasts powerful, committed performances from a strong cast headed by Adrien Brody, Ben Foster , Joe Mantegna and Bebe Neuwirth.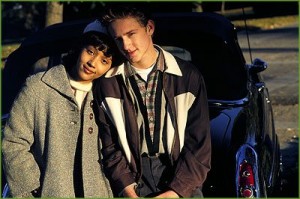 Ben Foster stars as Ben Kurtzman, a high school senior, who is friends with Sylvia (Rebekah Johnson), an African American student. Adrien Brody plays his older brother Van who falls for debutante Dubbie (Carolyn Murphy). Ben ends up at a James Brown concert while Van ends up at a motel.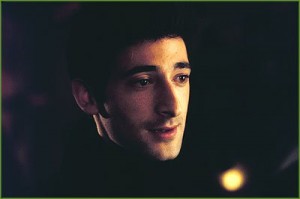 Joe Mantegna co-stars as their dad Nate, who runs a numbers game but loses big to small-time pusher Little Melvin (Orlando Jones) and they become partners. Bebe Neuwirth is notable as Ada Kurtzman.
Beautifully crafted by writer-director Levinson, this is an obvious labour of love: Baltimore is his home town, and this is his fourth semi-autobiographical film with this setting, following Diner (1982), Tin Men (1987), and Avalon (1990).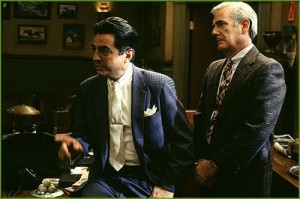 It's a smart, good-natured, warmly humorous movie, with an undertow of serious ideas on its mind. Topics touched on include the whole 50s gamut from youth culture, class, race, religion, racial integration, anti-Semitism, race relations, coming of age, fathers and son realtions, the atom bomb and rock 'n' roll.
Liberty Heights is that rare kind of movie – warm, nostalgic and affectionate but sharp and intelligent.
Justin Chambers, Richard Kline, Vincent Guastaferro and David Krumholtz also star.
© Derek Winnert 2014 Classic Movie Review 1546
Check out more reviews on http://derekwinnert.com/