Les Visiteurs du Soir ***** (1942, Arletty, Alain Cuny, Fernand Ledoux, Marie Déa, Marcel Herrand, Jules Berry) Classic Movie Review 5272
Arletty and Alain Cuny star as minstrels Dominique and Gilles in this enchanting 1942 wartime classic from director Marcel Carné. They arrive at the Baron Hugues (Fernand Ledoux)'s castle in 1485 while the betrothal of his daughter Anne (Marie Déa) to her fiancé the young Baron Renaud (Marcel Herrand) is being toasted.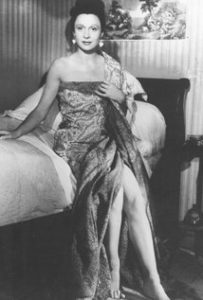 Arletty and Cuny's Dominique and Gilles turn out to be envoys of the Devil (Jules Berry), and Gilles (Cuny) seduces Anne (Déa), only to fall in love with her.
The script by Jacques Prévert and Pierre Laroche is smooth and polished, Arletty and Cuny are superb, Berry is a marvellous film-stealer as the Devil, Alexandre Trauner and Georges Wakehévitch's sets are fantastic, and Roger Hubert's cinematography is stupendous.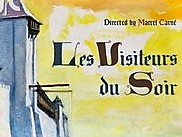 Perhaps it has just a few hiccups and longueurs in its slightly overlong running time of 115 minutes, but this lovely fantasy fairy-tale romance is a great classic of world cinema.
Alain Resnais and Simone Signoret were extras on the film. Also in the cast are Pierre Labry, Jean d'Yd, Roger Blin and Gabriel Gabrio.
It was advertised as 'Arletty, Marcel Carné and Jacques Prévert, who gave us Les Enfants du Paradis [Children of Paradise] Do It Again'.
© Derek Winnert 2017 Classic Movie Review 5272
Check out more reviews on http://derekwinnert.com