Les Quatre Cents Coups [The 400 Blows] ***** (1959, Jean-Pierre Léaud, Albert Rémy, Claire Maurier) – Classic Movie Review 61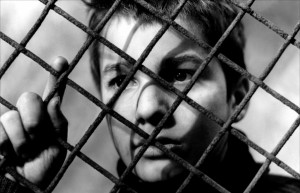 'I had a fairly painful memory of my adolescence which contrasted with the regrets that others generally have for their youth. I wanted to express this feeling that adolescence is a bad moment to get through.' – François Truffaut.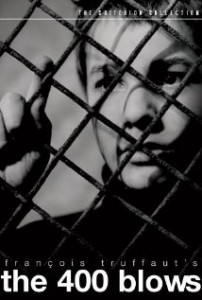 François Truffaut's first full-length movie, the official French entry at the 1959 Cannes Film Festival and winner for him of the Best Director award there, is a passionately told, autobiographical rites-of-passage story. A masterpiece of lyrical humanism,  it is beautifully written, rivetingly acted and brilliantly shot on location in Paris in an urgently realist style in sharp black and white images (by ace cinematographer Henri Decae) .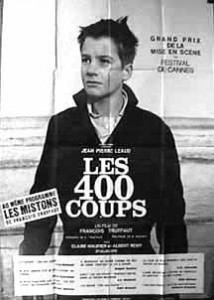 Building on events that happened to himself and friends for the Oscar-nominated screenplay, Truffaut moulds his sympathetic young star, Jean-Pierre Léaud, in the semi-autobiographical role of the oppressed and troubled 13-year-old Antoine Doinel.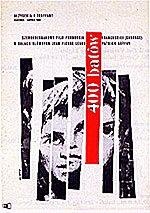 Like Truffaut in real life, the boy commits petty crimes (he steals a film still!), runs away from his school and home, is confined to a reform school, and finally finds himself free of his uncaring mother Gilberte (Claire Maurier) and step-father Julien (Albert Rémy). But Doinel ends up completely alone in life as he waits for the arrival of manhood. He helps a woman (Jeanne Moreau) look for her dog, but his task is taken over by older man (Jean-Claude Brialy).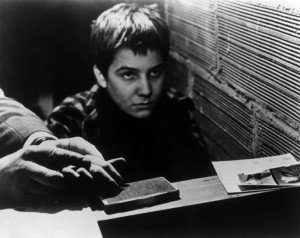 An essential work of the French New Wave, its power and appeal have proved more enduring than almost all the other movies of Truffaut, Jean-Luc Goddard, Claude Chabrol, Jacques Rivette etc.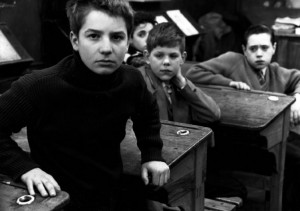 Truffaut became a mentor and father figure for Léaud, whom he met aged 14 after advertising in the then popular daily newspaper France-Soir (which closed in 2011) and casting him for the film. Les Quatre Cents Coups (aka The Four Hundred Blows, or The 400 Blows) was originally cut to run 94 minutes but it was reshown in 1967 in France in a 101-minute version.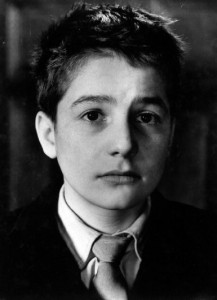 Three more episodes: Antoine et Colette, Truffaut's story in the compendium film L'Amour a Vingt Ans (Love at Twenty, 1963), Baisers Volés (Stolen Kisses, 1968) and Domicile Conjugale (Bed and Board, 1970).
© Derek Winnert 2013 Classic Movie Review 61
Check out more reviews on http://derekwinnert.com/